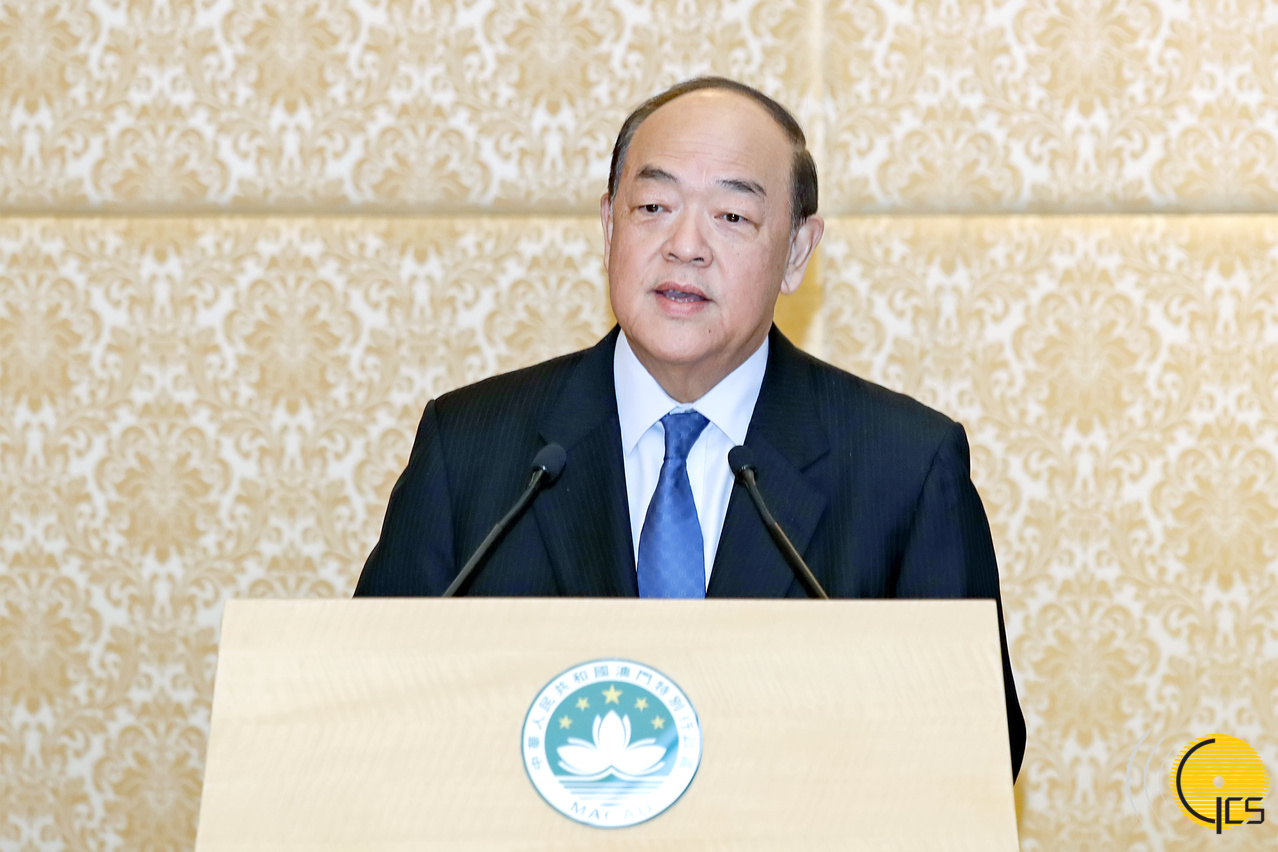 The Chief Executive, Mr Ho Iat Seng, speaks at a luncheon for representatives of local Chinese news organisations.
The Chief Executive, Mr Ho Iat Seng, today said the Government strictly upheld the principle of the freedom of the press and would as always maintain close communication and interaction with the local press.
Speaking at a lunch hosted for Chinese-language local news organisations, Mr Ho reiterated that the current Government would – as previous administrations – give full support to local press in their work and the organisation of training for the sector.
The Chief Executive noted the year 2020 marked the start of the fifth-term Government's administration. He hoped Chinese-language local news outlets would continue to be a bridge connecting the Government and members of the public, and also play a role in overseeing public administration and in reflecting to the Government the local social conditions and popular sentiments.
In his address, Mr Ho stated that the active effort made by local news organisations in reporting news relating to President Xi Jinping's visit to Macao in December, had bolstered the Macao public's sense of involvement in the leader's visit.
Mr Ho also spoke highly of the contribution of Chinese-language local press in serving the Macao public and promoting social harmony, via their firm patriotism and staunch adherence to the "One country, two systems" principle. Mr Ho also affirmed the news sector's effort in promoting to the world the achievements of Macao since its establishment as a Special Administrative Region, 20 years ago.
With the advancing technologies in the communications sector – including for dissemination of news – the Government was facing the same challenges and opportunities that were being presented to the news sector, Mr Ho said.
The Chief Executive stated he hoped President Xi's four aspirations – to keep abreast of the times; to break new ground; to continue to put the people first; and to persist in an inclusive approach – as laid out during his December visit to Macao, would also inspire the news sector.
The Government was striving to evolve its work in order to enhance the effectiveness of public administration, and thereby realise its goals of serving the public and building a service-orientated administration, the Chief Executive added.
View gallery