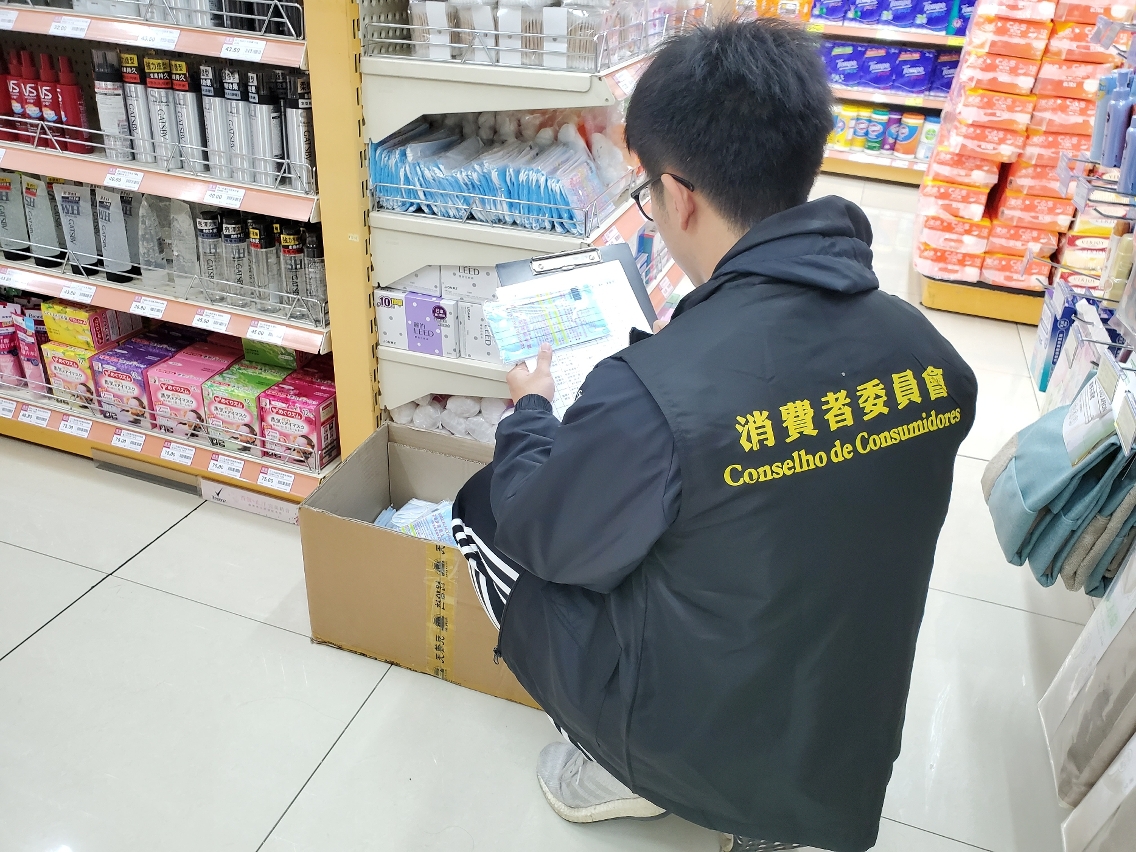 Consumer Council staff visited drugstores and supermarkets, etc. to check the supply of face mask and other personal hygiene products.
The Consumer Council indicates that with the support from departments in the Mainland, relevant departments in the SAR Government are working on the stability of face mask supply in Macao. The current supply of face mask on the market is adequate and residents should not be worried.
Consumers are advised to make consumption sensibly, purchase appropriate quantity of personal hygiene products, and not to overstock with the relevant products to avoid imbalanced demand and supply.
Businesses are urged to exercise their corporate social responsibility to stabilize the supply and price of all kinds of antiseptic products and face the current epidemic with the SAR Government.
The Council will keep in touch with wholesalers of products such as face mask and monitor the supply and price on the market, aiming to safeguard consumer rights by stabilizing the quantity and price of these products.
Consumers are reminded not to trust any unconfirmed news, pay attention to the news published by the inter-departmental working group set up specifically for this current risk of public health, and observe personal hygiene according to the suggestions of health departments.
The Council will pay close attention to any variation of the Wuhan virus and work with the inter-departmental epidemic prevention group to maintain order of all kinds of personal hygiene products on the market.
View gallery