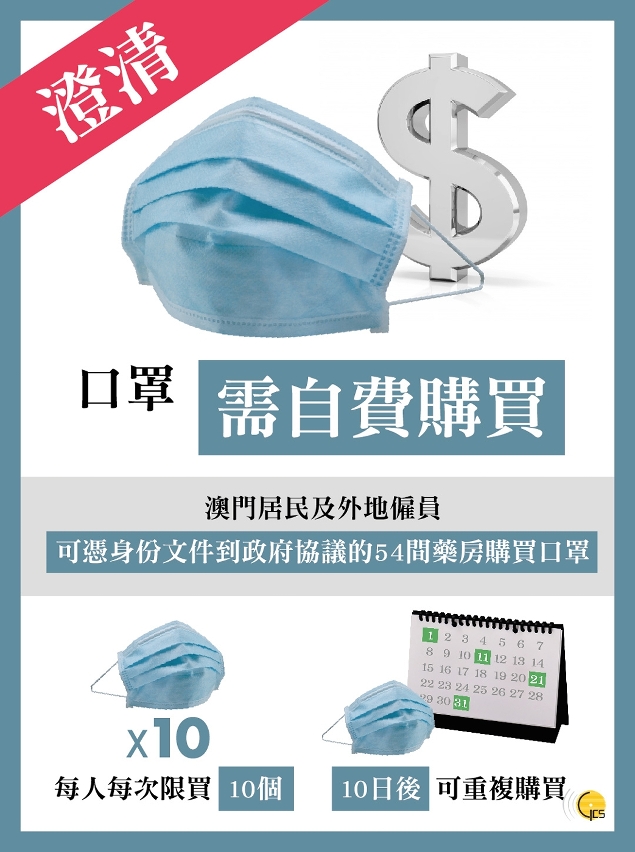 Face masks are reserved for purchase by Macao residents and non-resident workers.
Designated pharmacies are to make available protective face masks – reserved for purchase by either Macao residents or non-resident workers – starting from this evening (Thursday). Buyers will need to present either a Macao ID card or a non-resident worker ID card.
Holders of such cards will each be entitled to buy a maximum of 10 face masks. The masks will be available from a total of 56 pharmacies under an agreement between those outlets and the Government. Card holders will be permitted to buy another 10 masks once 10 days have elapsed from the original purchase.
The Government's Novel Coronavirus Response and Coordination Centre has urged the public not to panic-buy such items on the open market, and to acquire such masks only for personal use.
View gallery