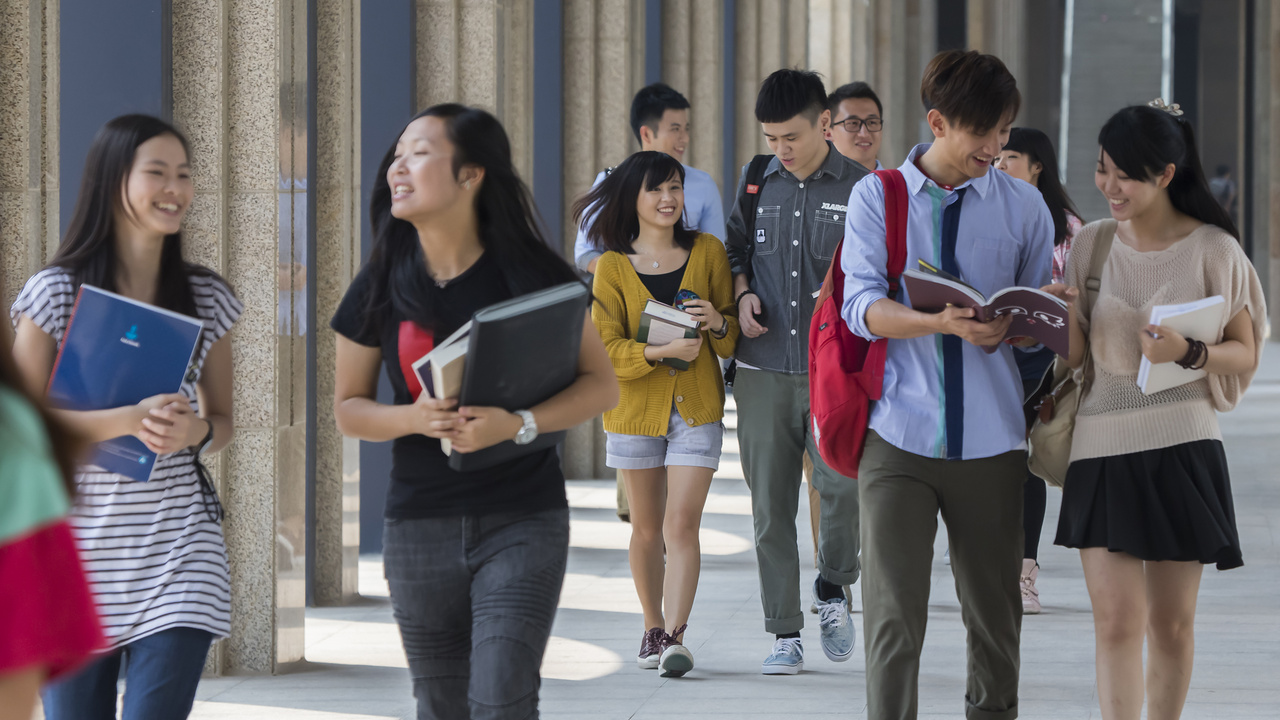 As the situation ofthe novel coronavirus epidemic in Macao is becoming stable, the Education and Youth Affairs Bureau (DSEJ)has set out the conditions for class resumption of non-tertiary education schools after it has communicated with relevant departments like the Health Bureau, education groups and school representatives as well as listened to their opinions on the class resumption plan. According to the opinions provided by the Health Bureau on class resumption, the DSEJhas initially planned that when there are no new confirmed cases of novel coronavirus found in Macao and Guangdong Province for 14 consecutive days, and both Zhuhai and Zhongshan City announced that they will resume classes, the DSEJ will then announce class resumption for non-tertiary education schools 14 days in advance. At present, due to the epidemic development in the neighbouring regions, there is a chanceof class resumption in late April, and if conditions permit, classes may be resumed earlier.
Regarding the specific arrangements for class resumption, the DSEJ will further discuss with the relevant departments, education groups and school representatives, as well as evaluate the epidemic situation before announcing the details. The DSEJ will provide schools with class resumption guidance in advance on the relevant measures and work arrangements in terms of health and epidemic prevention measures, school operations, curriculum arrangements, student assessments, extra-curricular activities, and so on. Since there have been no new cases of the epidemic found in Zhuhai for the eighth consecutive day, the DSEJurgeslocal teachers and students of non-tertiary education (except those who are habituallyresiding in mainland China) to return to Macao as soon as possible. However,it does not apply to those who are staying in placesoutside Macao where personnel mobility is not appropriate because of the epidemic. After returning to Macao, please stay at home and pay attention to one's own physical condition. In case ofnot feeling well, consult the doctor immediately. Make sure that one has no symptoms for at least 14 days of staying at home in Macaobefore going to school.
In addition, the DSEJ has announced that private tutorial centres/private continuing education institutions can provide services in different hours and batches from 2ndMarch (next Monday) in strict compliance with the health criteria and related operating guidelines set by the Health Bureau. The number of students in the centres/institutions in the same period should be no more than half of the maximum number of students as stipulated in the licence of the related institutions. There must be sufficient space in the premises;distance between student seats must be at least 1 metre; and services of meals, refreshments and nap time should not be provided. The centres or institutions must have temperature measuring devices and ensure environmental hygiene in accordance with the guidelines of the Health Bureau. Staffs and students must take temperature measurement, wear a mask and declare for their health status when entering the institutions. The DSEJ calls on parents who have the conditions to take care of their children at home toavoid their children from going out as far as possible.
At present, the anti-epidemic work of the SAR government is still in a critical period. It is hoped that residents from all walks of life, teachers, students, and parents will continue to implement preventive measures such as reducing going out and avoiding gathering in order to continue to stabilise the epidemic and jointly create conditions for early resumption of classes.
View gallery