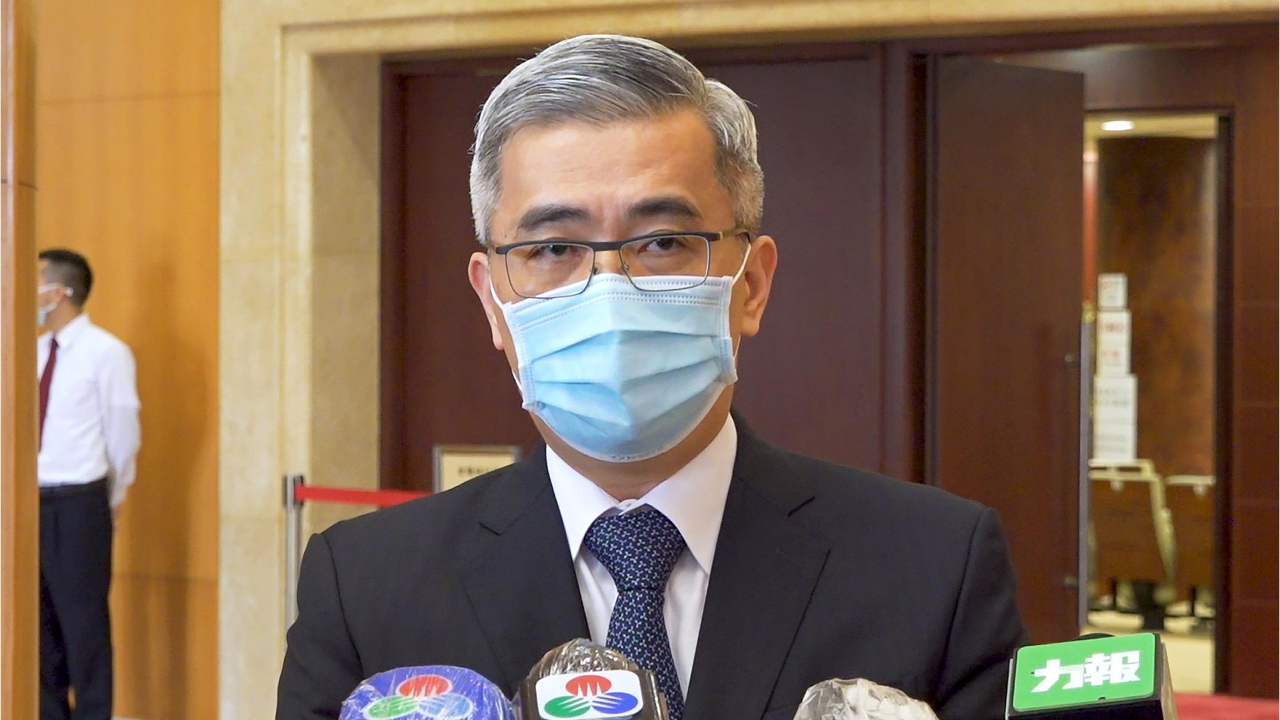 The Government will continue to have close communication with mainland authorities, in order to reflect the Macao public's views regarding the latest entry-restriction policy imposed at the boundary crossing points serving Zhuhai in Guangdong Province.
The Secretary for Security, Mr Wong Sio Chak, told reporters today that as of Sunday (29 March) an aggregate of 21 Macao residents had been required to undergo medical observation in Zhuhai, due to an entry-restriction policy that came into effect from 6am on 27 March. The policy required all arrivals to Guangdong to undergo a 14-day period of medical observation in certain designated venues.
A significant number of Macao residents had been exempted from undergoing medical observation in Zhuhai, noted Mr Wong. This was a result of the increasing coordination effort made by the Zhuhai authorities, he added.
Zhuhai's efforts included the creation of a telephone hotline on a mainland number – 0086-75612345 – whereby members of the Macao public can make enquiries regarding the details of the entry-restriction policy, Mr Wong stated.
The Secretary reiterated that the power to offer exemption to certain people – in relation to compliance with the new entry-restriction policy – was vested in the relevant mainland authorities. The Government of the Macao Special Administrative Region (SAR) would spare no effort in coordinating with the mainland authorities in order to pass on opinions of the Macao public regarding the topic.
Mr Wong said governments around the world had respectively taken strict measures with regard to movement of people – of unprecedented scale – in response to the COVID-19 pandemic. He noted the latest entry-restriction policy in Guangdong became effective shortly after it was announced. He hoped the Macao public could give its support to the epidemic-control effort by the Guangdong Government.
The Guangdong Government and the Zhuhai Government respectively pledged to make further effort – in terms of coordination work – on implementation of the entry-restriction policy, taking into account opinions from the Macao public, said Mr Wong.
View gallery