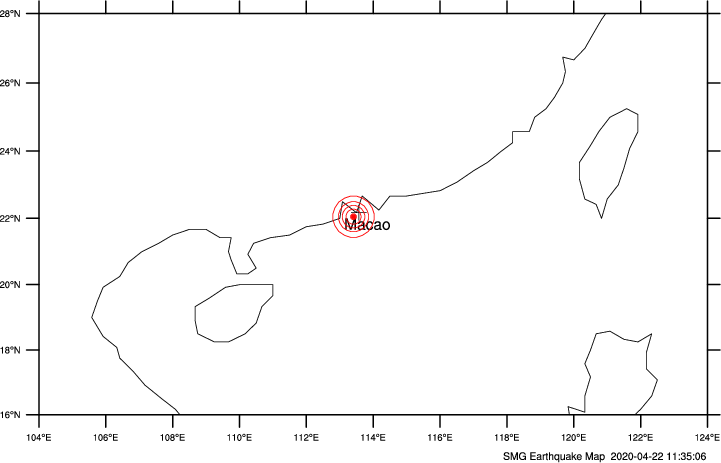 SMG has recorded felt earthquake
Macao Meteorological and Geophysical Bureau (SMG) has recorded an earthquake of magnitude 2.2 at 2020-04-22 11:35 am. The epicenter was located approximately 21 km southwest of Macau. This is the second earthquake with magnitude 2.0 or above recorded within 100 km of Macau since this year. The last one occurred on January 05 of this year, with magnitude 3.5. Both of the earthquakes are rather weak.
Until 14:00, SMG has received more than 15 enquiries from citizens.
View gallery