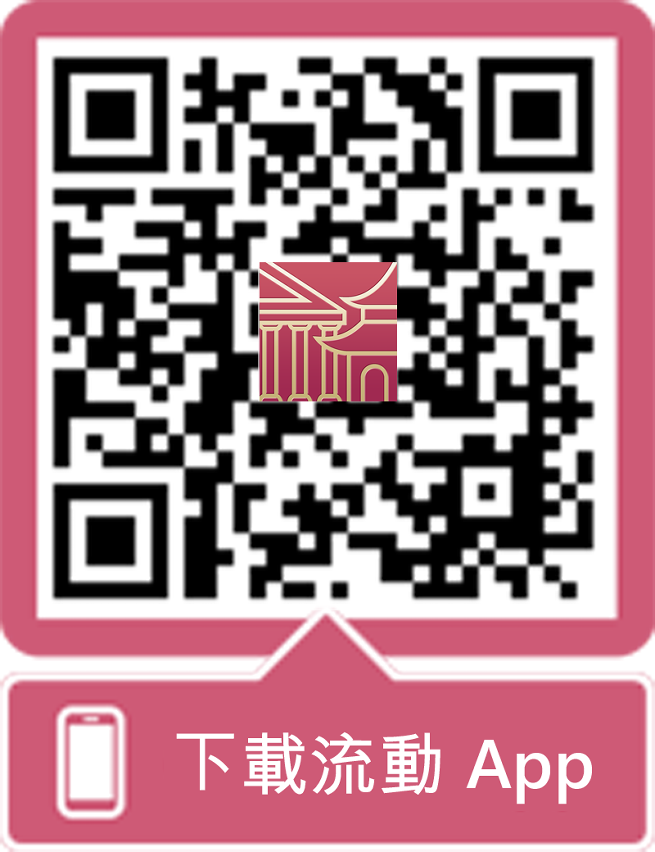 QR code
In order to provide the public with rich museum experiences in a more diversified way, the Macao Museum, under the auspices of the Cultural Affairs Bureau, has launched the mobile app "Macao Museum VR/AR". Innovative interactive technologies such as augmented reality (AR) and virtual reality (VR) enable users to enjoy the permanent exhibits along the tour route as if they were actually in the Macao Museum. By downloading the app, the public can enjoy the virtual museum and learn about the museum's collections and the rich history of Macao.
The app has three functions including virtual reality (VR), augmented reality (AR) and QR code. With virtual reality (VR), users can enjoy an immersive 720-degree panoramic view of the first, second and third floors of the Macao Museum and the Mount Fortress Garden. Users not only can experience the scenes inside the museum, but they can also enjoy the beautiful scenery of the Mount Fortress Garden. In terms of the augmented reality (AR) function, by scanning specific brochures (which can be downloaded from the app) and tapping the screen, users can make selected collections of the Macao Museum rotate 720 degrees and appreciate them. In addition, visitors can also scan the QR code next to the exhibits to get more information and enjoy a self-service guided tour.
The public can download and use the app free of charge by simply entering "Macao Museum VR/AR" in the App Store and Google Play or scanning the relevant QR code. For more information, please visit www.youtube.com for an introduction to Macao Museum VR/AR. The Cultural Affairs Bureau will continue to actively promote the development of virtual museums and make good use of technology to create rich museum experiences for the residents and visitors.
View gallery