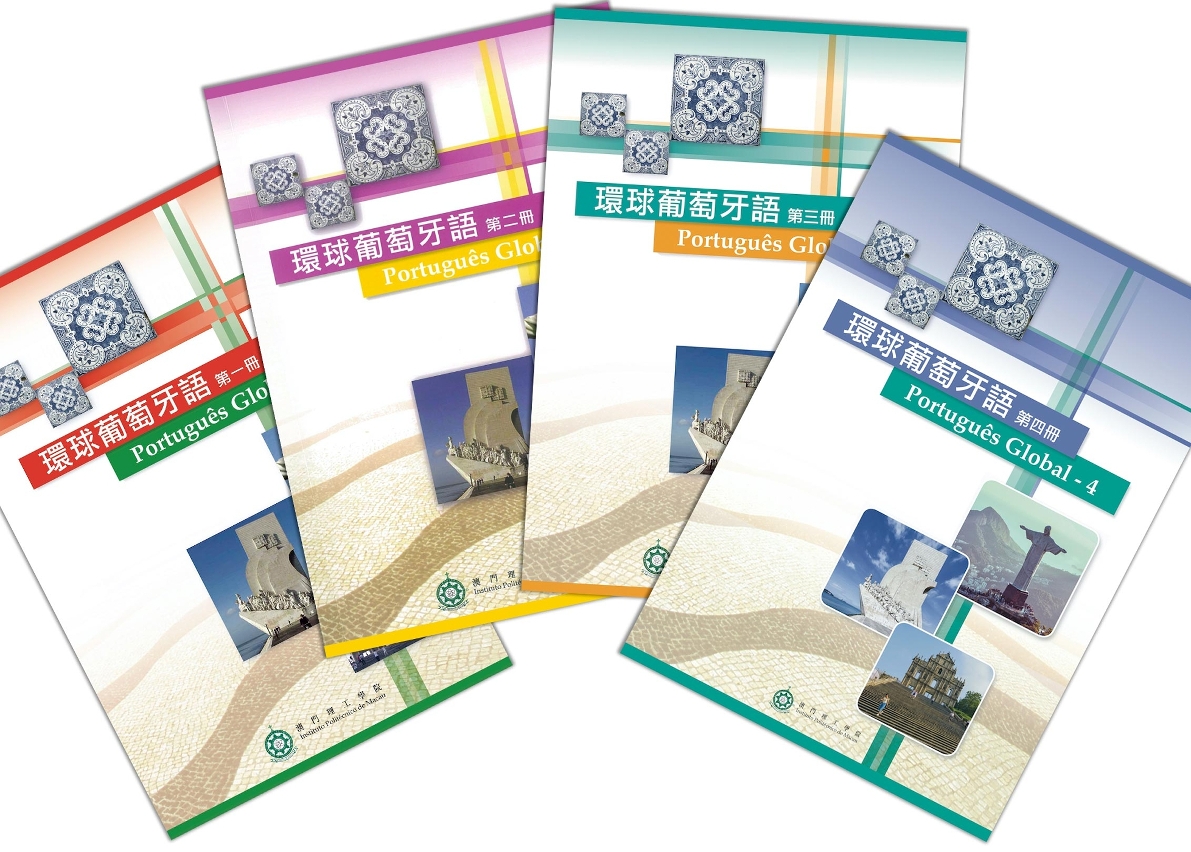 The Macao Polytechnic Institute and the University of Lisbon collaborated in the writing of the Global Portuguese textbooks
Along with the implementation of Macao SAR Government's "Policy Address for the Fiscal Year 2020", to leverage the role and advantages of Macao's "Sino-Portuguese platform" and to promote the development of Macao's "International Portuguese Training Centre" and "training base of Chinese-Portuguese bilingual talents", Macao Polytechnic Institute has launched its Portuguese textbook Global Portuguese online as a convenient means of learning for all Macao residents, students and people from all walks of life to access the Portuguese learning material via the internet at all times.
With a hundred-year history in Portuguese language teaching and research, MPI offers doctoral, master's, and bachelor's degree programmes in Chinese-Portuguese translation and Portuguese language teaching to cultivate high-quality Sino-Portuguese bilingual talents. Moreover, MPI has established the "International Portuguese Training Centre" with the European Commission to train Chinese-Portuguese professionals. In addition, MPI has cooperated with the Camões Institute in conducting diversified Portuguese language teacher training, so as to nurture high-quality educators and lay the roots for a "training base of Chinese-Portuguese bilingual talents".
MPI and TheUniversity of Lisbon have devoted a decade's effort into writing the full set of Portuguese language textbooks Global Portuguese, written bilingually in Chinese and Portuguese and tailor-made for learners in China, in accordance with the "Common European Framework of Reference for Language: Learning, Teaching, Assessment" set up by the European Commission. The editing team has widely collected opinions of the Portuguese language teachers and learners in China, with thorough consideration of their learning habits and methods to design the curriculum specifically targeting their needs.
Global Portuguese serves as a means of instruction for Portuguese language teachers, and also provides a language learning platform for students. The content of the textbooks is arranged in a step-by-step manner, using communicative teaching methodology as the guiding principle, and containing selected topics of everyday life and interesting articles to introduce grammar, with the ultimate goal of improving learners' ability in using the Portuguese language. Furthermore, the textbooks also incorporate many cultural features, so that the learners will not only learn the language, but also acquire a deeper knowledge of the customs, literature and culture of the Portuguese-speaking countries. The Global Portuguese textbook is now available on the website of the Centre for Portuguese Studies of MPI at https://www.ipm.edu.mo/zh/cpclp_global_portuguese.php for online learning. The hardcopies of Global Portuguese textbooks can also be found in bookstores Macao-wide.
View gallery