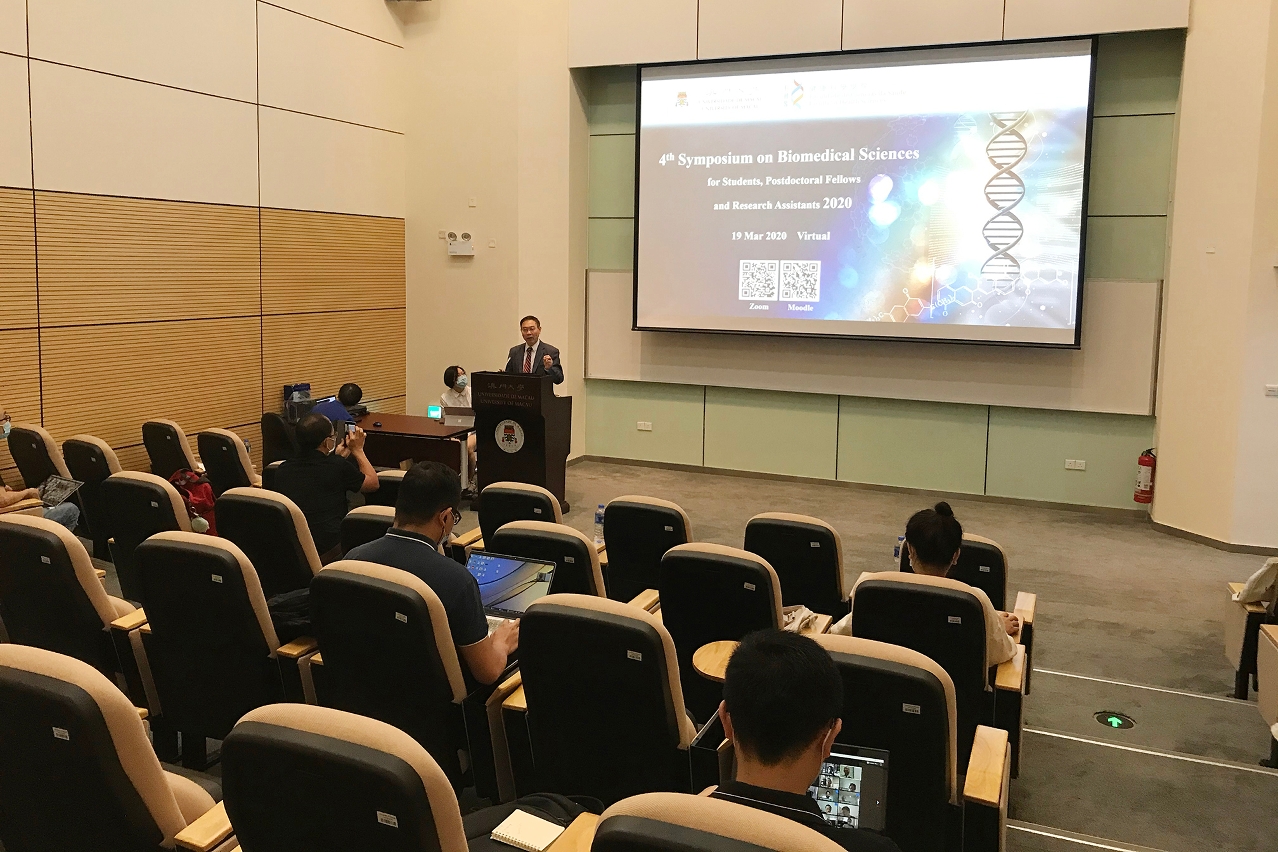 UM holds an online symposium on biomedical sciences
The University of Macau (UM) Faculty of Health Sciences (FHS) recently held the Fourth Symposium on Biomedical Sciences on the internet. More than 130 students, researchers, and scholars from Macao, mainland China, and overseas participated in the online event. They had in-depth discussions on a wide range of issues in the field of biomedical sciences. The event provided them with a platform to exchange ideas, learn from one another, and share research findings.
FHS Dean Prof Chuxia Deng mentioned in his speech that the COVID-19 pandemic caused a global health crisis. He commended the Macao SAR government for implementing a series of effective anti-epidemic measures, and praised FHS professors for sharing their understanding of the virus and their comprehensive review of the progress of the related research by publishing articles in international journals. Prof Deng also encouraged all researchers and students to overcome the limitations of distance education and communication, and persist in their research work, in order to achieve breakthroughs. FHS Associate Dean Prof Ren-He Xu thanked the organisers, administrative helpers, speakers, poster presenters, and the audience for their participation in the event.
Five speakers shared their research findings on cancer development, metastasis, genetics based on big data, the role of piRNA in dementia development, and the efficacy of metformin in a cell culture model for retinopathy. Three 'tour guides' gave a 'virtual tour' of the 35 academic posters, which presented key information about the latest developments in the fields of cancer, stem cells, genomics, bioinformatics, bioimaging, aging, neuroscience, immunology, infectious diseases, and drug discovery. Participants also watched a video about FHS's progress and its plans for future development, and voted for the best speaker and best poster award through the online platform.
View gallery