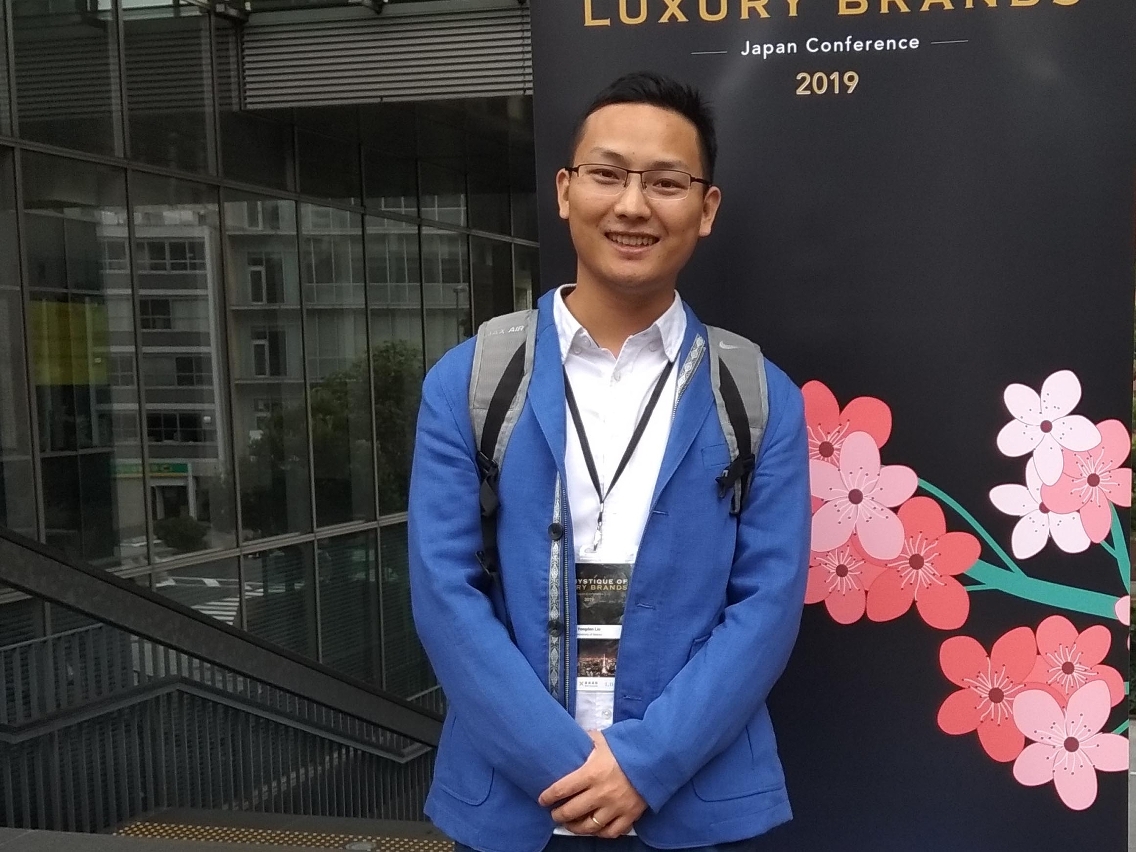 Liu Yongdan
Liu Yongdan, a PhD student in the Faculty of Business Administration (FBA) at the University of Macau (UM), and Prof Matthew Liu Ting Chi, a professor in the faculty, co-published a paper titled 'Big Star Undercover: The Reinforcing Effect of Attenuated Celebrity Endorsers Faces on Consumers Brand Memory' in the latest issue of the Journal of Advertising, one of the top journals in the field of communication marketing.
The study examines how a disfluent celebrity endorser's face affects the level of consumer engagement with brand name in the advertisement. Focusing on metacognition theories, they conducted three experiments and one eye-tracking experiment. The results suggest that compared with a clear version of celebrity endorser's face, a blurred or partially-covered version will enhance consumers' brand recall. This study also shows that the reinforcing effect of a disfluent celebrity's face on brand memory recall is mediated by consumer engagement with the advertisement and moderated by celebrity identification.
Liu Yongdan is the first author of the paper, and he recently passed his thesis oral defence. With his excellent scientific research ability, he has been hired as an assistant professor of marketing by Sun Yat-sen University (ranked 251-230 by Times Higher Education World University Rankings). He will take up the post in the next semester. Prof Matthew Liu is the co-author of the paper, Liu Yongdan's former supervisor, and director of the Centre for Continuing Education at UM.
The Journal of Advertising is published by the authoritative American Academy of Advertising. It mainly publishes cutting-edge studies with important discoveries on advertising theory and their relationship with practice. It is considered to be one of the top international academic journals in the field of communication marketing (Q1 / 6/84; JIF 3.518). For details about this study, please visit: https://www.tandfonline.com/doi/abs/10.1080/00913367.2020.1740122?journalCode=ujoa20
View gallery