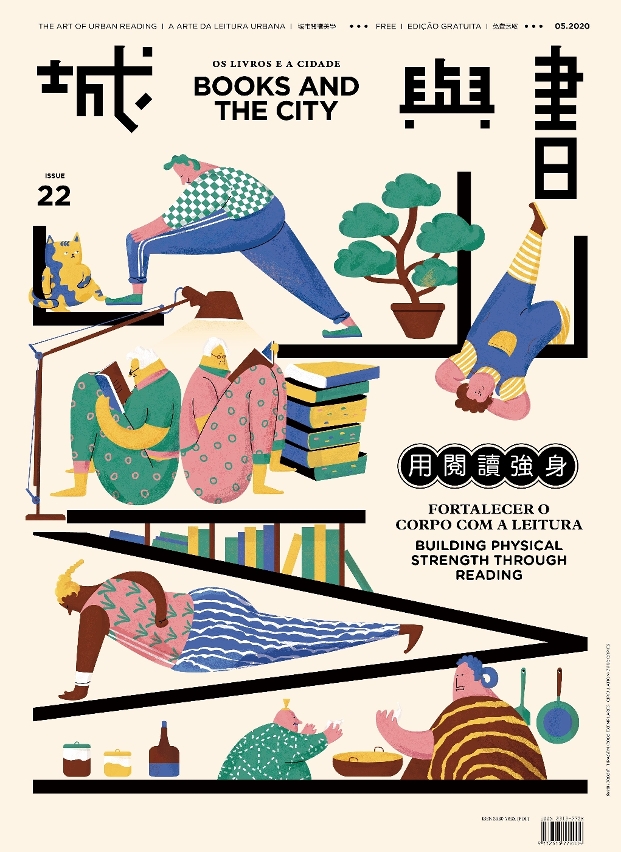 Macao Public Library of the Cultural Affairs Bureau launches the 22nd issue of Books and the City
The Macao Public Library of the Cultural Affairs Bureau has launched the 22nd issue of Books and the City, which is now available to the public. Themed on "Building Physical Strength through Reading", this issue recommends a series of books to readers about building physical and mental health, giving voice to several specialists to reveal the various secrets hidden in the "House of Gold".
In this issue, the section "Library Portrait" covers an interview with Francisco Peixoto, the Director at the University of Saint Joseph Library in Macao, who shares his philosophy of "people-oriented" library management. The section "Library Handbook" introduces the "Database of Macao Newspaper Clippings during the Second Sino-Japanese War", which allows readers to trace back through history and to gain new insights from old materials. The section "Library Wonder Why" introduces Kiss Nature Kids' Story Garden, a nature-themed electronic resource for children. In "Author's Say", local author Wong Man Fai is invited to introduce Living in Lotus Land: Deciphering the History and Culture of Macao's Historical Architectures, a hugely popular book amongst fans of archaeology. The section "New Launch" introduces a rich variety of new arrivals, including books, movies, music and magazines. In addition, this issue also features 10 brief yet insightful book reviews in Chinese, Portuguese and English.
A total of 3,000 copies of Books and the City are available free of charge at all branch libraries under the Cultural Affairs Bureau, tertiary education institutions, Tap Seac Gallery and several bookstores as well as cultural and art spaces in Macao. The past 21 issues are also accessible on the Macao Public Library website at www.library.gov.mo.
View gallery