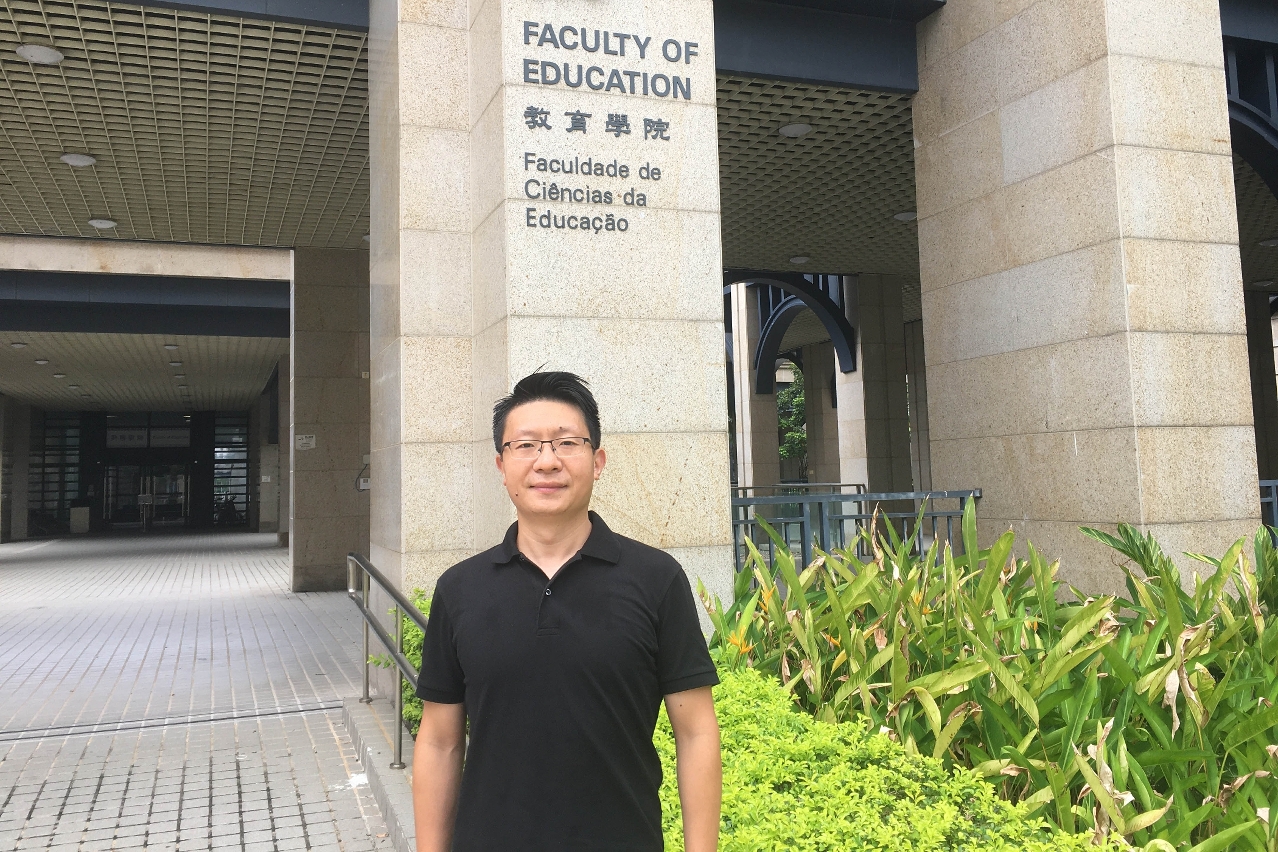 Gong Yang
Gong Yang, an assistant professor in the Faculty of Education of the University of Macau (UM), has published an article on Chinese language teaching and learning worldwide in Language Teaching. As the first review article on Chinse language education published in this journal, it has been cited many times since it was published online in January this year.
Published by the Cambridge University Press, Language Teaching provides a comprehensive and professional overview of research in the field of second language teaching and learning. It is an essential resource for language experts, and has been included in both the Social Sciences Citation Index and the Arts & Humanities Citation Index.
Titled 'Teaching Chinese as a Second or Foreign Language to Non-Chinese Learners in Mainland China (2014-2018)', Prof Gong's article documents Chinese researchers' efforts to improve the teaching and learning of the Chinese language in terms of language pedagogy, language learning, teacher development, and their impact on international language education research and pedagogical development.
Prof Gong graduated from the Faculty of Education, University of Hong Kong. He has been collaborating with scholars and researchers from mainland China, Hong Kong, the United Kingdom, Australia, New Zealand, and the United States on research projects concerning Chinese language education, with a focus on the teaching and learning of the Chinese language worldwide.
View gallery