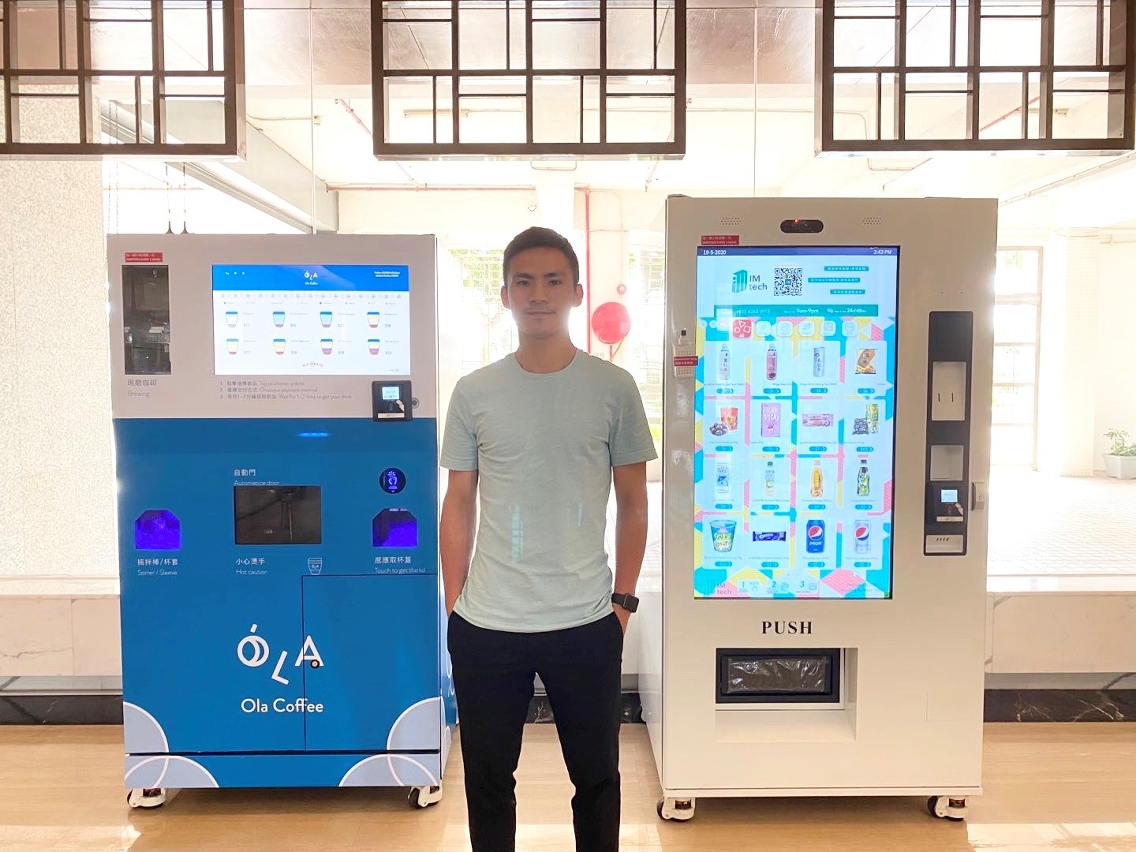 Graduate entrepreneur supported by IFTM student
Regardless of the situation of the Covid-19 pandemic, students at the Macao Institute for Tourism Studies continues with its effort to support local entrepreneurs via student consultancy project led by IFTM Assistant Professor Dr. Fernando Lourenço. This year, students had the opportunity to help a young entrepreneur, Mr. Jacob Wong, who graduated in 2017 at the Macao Institute for Tourism Studies. His company is called IM Technology Limited, it specialises in smart vending machines. These vending machines are remotely controlled, have large interactive display, uses smart digital payment system with the capacity to store and sell goods and coffee better don't mention the brand. One of its advantage is its cloud computing technology and its ability to collect to help businesses better serve and analyse consumer behaviour. This project offered learning opportunities for students to understand the work involve in business startups and to understand new technological advances in the retail sector.
Towards the end, students produced a series of business plans and identified a range of business opportunities where these smart vending machines can tap into as well as opportunities for these vending machines to serve established brands in Macao. In times of the current economic situation, innovative ideas proposed by students are greatly needed to help small businesses to survive. This was a meaningful project where mutual benefits were achieved and this further highlight the role of IFTM in supporting the industry. Despite of the lack of classroom interaction with students, virtual teaching methods were used and supported successful completion of the project.
View gallery