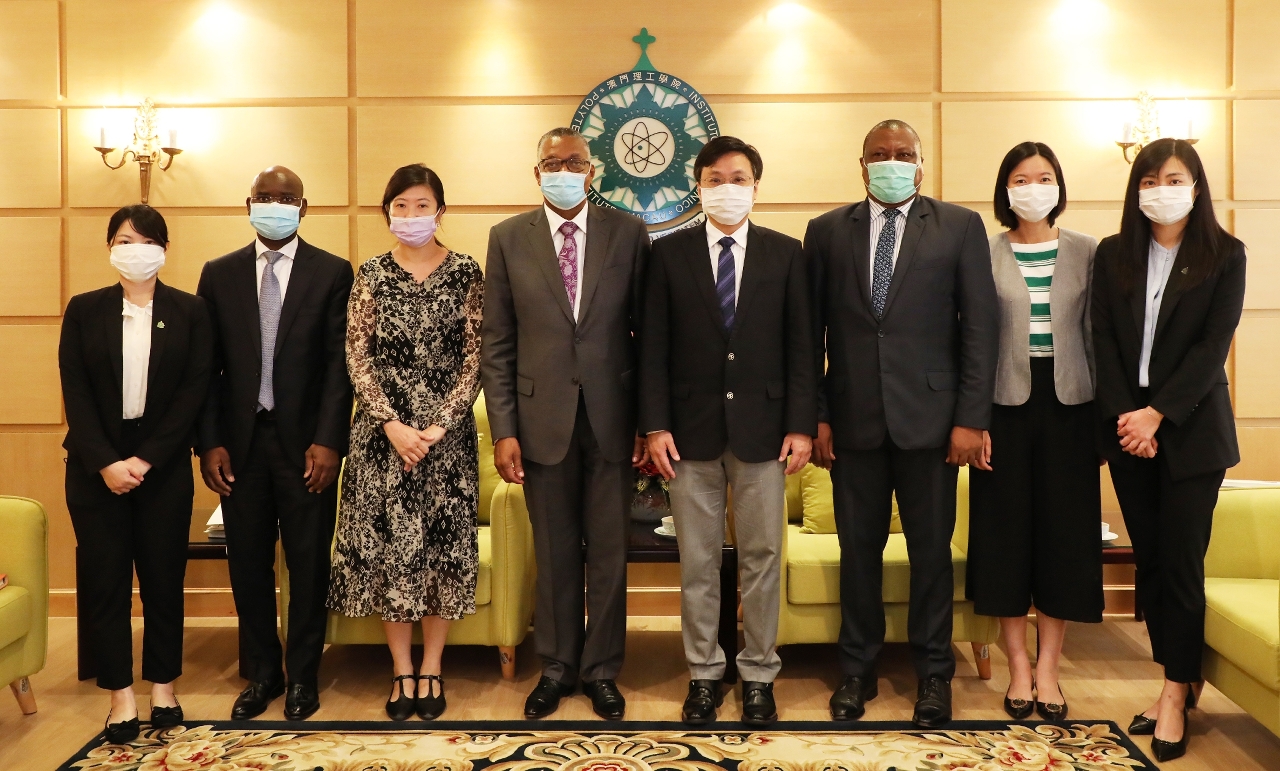 Consul-General of Angola in Macao Visits MPI to Promote Talent Cultivation
The Consul-General of Angola in Macao, Eduardo Velasco Galiano, and his delegation visited Macao Polytechnic Institute (MPI) on 10 July and were welcomed by the President of the Institute, Professor Im Sio Kei. The two parties had friendly talks on strengthening cooperation in higher education and talent cultivation. The meeting was a pleasant one.
During the meeting, Im thanked the Consul-General of Angola for his long-term support to MPI and stated that the Institute will continue its active support to the motherland in promoting the development of the "Belt and Road" and the construction of the Greater Bay Area of Guangdong, Hong Kong and Macao, to give full play to Macao's role as a service platform and bridge for academic and research cooperation between China and the Portuguese-speaking countries. Im mentioned the learning progress and condition of the students from Angola who are currently studying in MPI; he also welcomed more Angolan students to come and study in Macao.
Consul-General Eduardo Velasco Galiano introduced the social and economic development of Angola. He especially thanked China for its great assistance to Angola in the fight against the pandemic. He also praised MPI for being an excellent institution of higher education and for having made great contributions in the field of Chinese-Portuguese education. Im hoped that more Angolan students would be able to come to MPI for academic exchange and studying, especially in the professional areas of International Chinese Language and Public Administration, as a means of strengthening the cultivation of talents and the promotion of friendship and cooperation between China and Angola.
The delegation of the Consul-General of Angola also included the Vice-Consul Estanislau Guilherme dos Santos and clerk Paulo Pegado da Silva.
View gallery