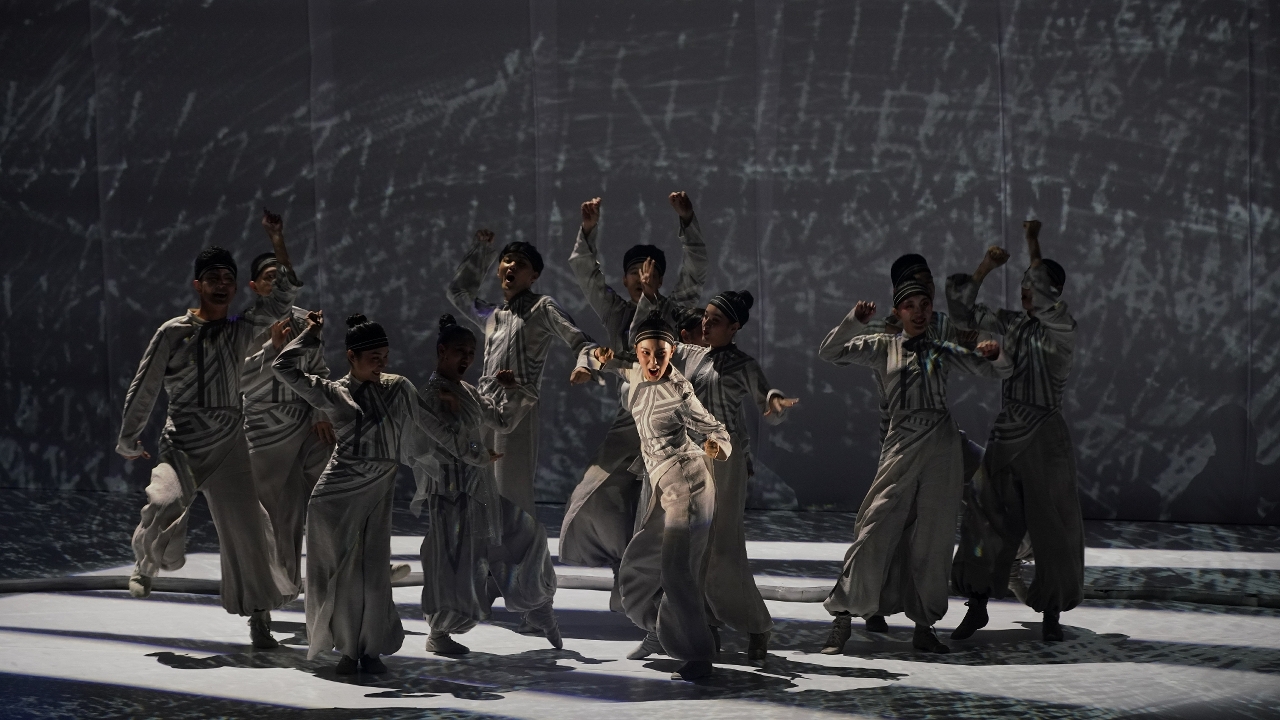 White Snake (Photo credit: Lin Zhaohua Drama Studio from Beijing)
The 31st Macao Arts Festival (MAF), organized by the Cultural Affairs Bureau, will be held from 30 April to 29 May. Since the first day of ticket sales, tickets for a number of programmes have been highly sought after. Considering the public's overwhelming response, additional performances will be offered for the most sought-after shows. Tickets for the additional performances will be on sale simultaneously through the Macau Ticketing Network outlets, telephone and online booking from 10am on 3 April (Saturday). Early bird discounts are available until 4 April (Sunday) and the public should take this opportunity and buy tickets as soon as possible as tickets are limited and subject to availability.
The following performances have been added: a total of three performances for the show A Short Time Escape on 19 May at 12pm, 22 May at 2:30pm and 27 May at 9:30pm, as well as one performance for the show Dance Duo on 22 May at 3pm. Additional seats will also be offered for each performance of the show See You through Memories. On 3 April, ticket purchases for the shows A Short Time Escape and Dance Duo are limited to a maximum of 6 tickets per performance per person, while ticket purchases for the show See You through Memories are limited to a maximum of 2 tickets per performance per person.
This edition of the MAF kicks off with the grand opening White Snake by Lin Zhaohua Theatre Studio from Beijing, which redesigns the characters of the classic folktale The Legend of the White Snake in an artistic and creative way; the Jin Xing Dance Theatre from Shanghai, one of the top modern dance companies in China, acclaimed by critics as "an important unit in the history of Chinese dance", presents two works, namely Wild Flower and Trinity, reflecting a strong artistic impact. In addition, local works such as The Never-ending Task of Lust for Failure by Comuna de Pedra Arts and Cultural Association and Company Weinheimer/Elber (Switzerland/Germany), the family programme On the Other Side of Macao – A magical adventure, and Youth Cantonese Opera Jiufeng Mountain, are also fascinating and not to be missed.
For more information about the programmes, ticket purchase and other discounts, please check the 31st Macao Arts Festival booklet (the booklet PDF version can be downloaded at www.icm.gov.mo/fam); follow the MAF's page on Facebook (search for "Macao Arts Festival"), or subscribe to IC's WeChat official account. Ticketing hotline: 2855 5555. Online ticket reservation is available at www.macauticket.com.
View gallery