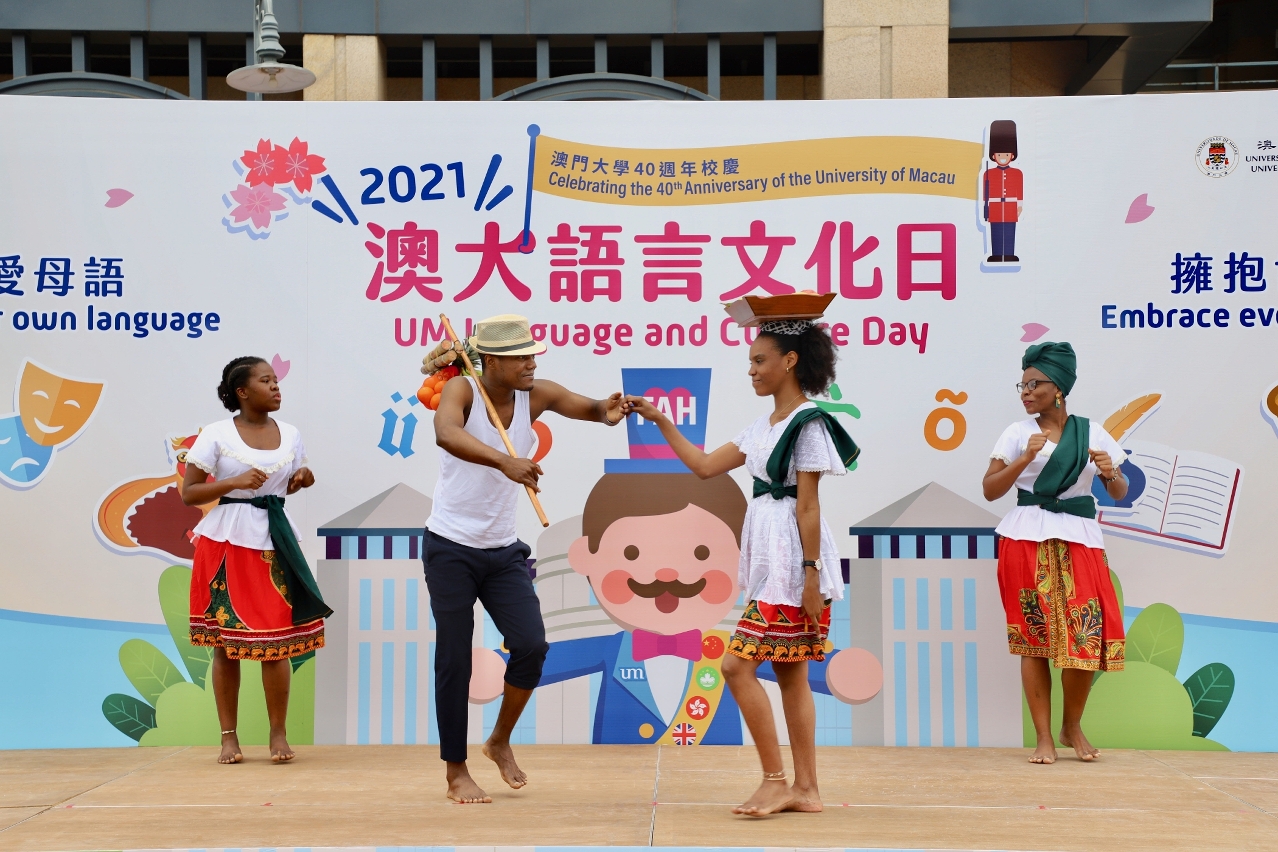 A folklore performance
The University of Macau (UM) Faculty of Arts and Humanities (FAH) recently held the Third UM Language and Culture Day to celebrate the 40th anniversary of the university. With the theme of 'Value Your Own Language; Embrace Everyone's Cultures', the event featured folklore performances of various cultures, the International Language and Culture Fair, and language workshops.The activity attracted many students, faculty members, and staff members.
The Language and Culture Day is a signature campus event organised by the FAH. In his welcome speech, Prof Xu Jie, interim dean of the faculty, highlighted the special role of Macao in its transformation into a world centre of tourism and leisure, adding that such an important goal cannot be achieved without linguistic and cultural diversity. He also quoted the renowned Chinese anthropologist and sociologist Fei Hsiao-Tung to explain that our world is beautiful only when we respect different values, languages, and cultures.
The programme included performances of traditional and popular songs, dances, and folklore performances in Cantonese, Mandarin, English, Portuguese, Japanese, and Filipino. There were also booth games, film screening, and an exhibition of different traditional cultures. Students also had the opportunity to improve their language skills by attending workshops on English movie dubbing and Chinese couplets.
View gallery