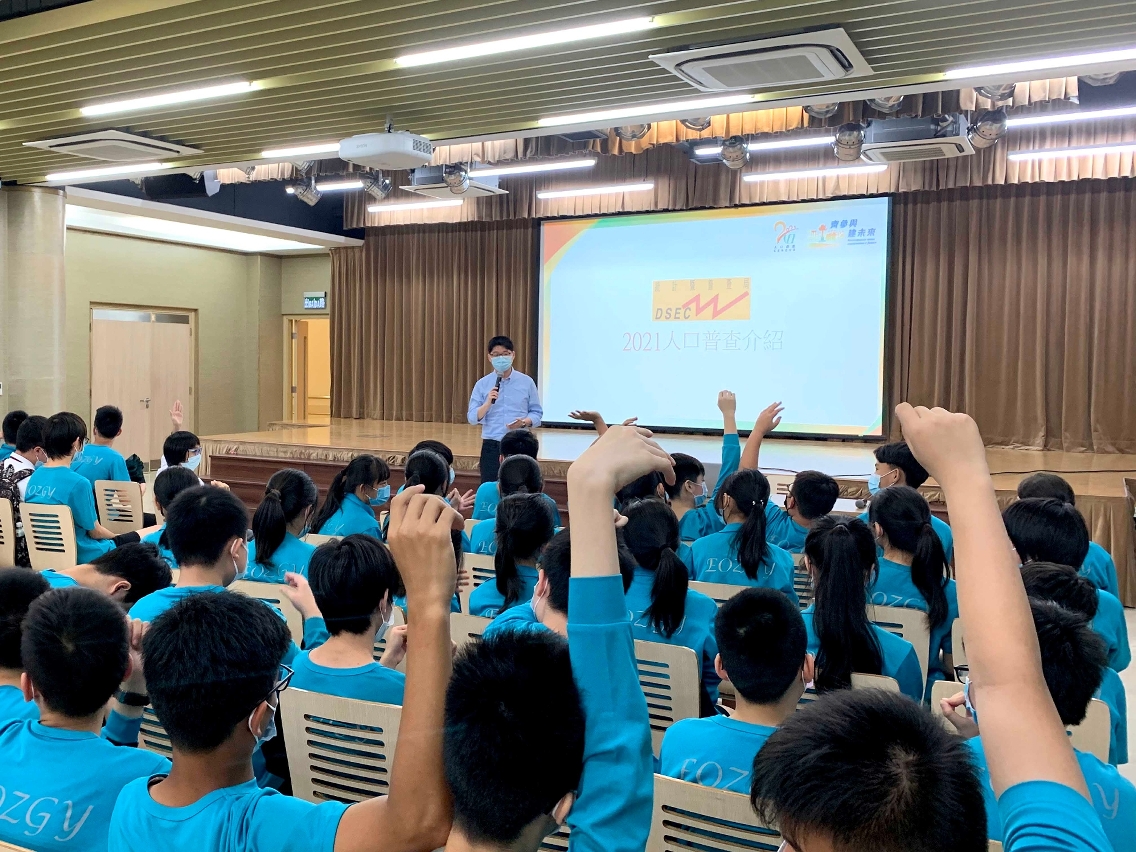 Representatives from DSEC conduct 2021 Population Census seminar at local secondary schools
The Statistics and Census Service (DSEC) has been visiting local secondary schools to conduct the 2021 Population Census seminar between April and June, which aim to raise students' awareness and understanding of the 2021 Population Census.
Representatives from DSEC have visited Zheng Guanying Public School, Lou Hau High School, Saint John de Brito School, Luso-Chinese Technical and Vocational Middle School, Pooi To Middle School and Chan Sui Ki Perpetual Help College to introduce and familiarise students with the objective, scope, time and methods of data collection of the 2021 Population Census, which will be conducted in August this year. A total of six sessions have been held and over 900 teachers and students attended the seminar.
With continued efforts to promote the Population Census, DSEC organises the 2021 Population Census Creative Poster Design Competition for secondary students to enhance their understanding of the purpose of Population Census while providing them an opportunity to showcase their creativity and design talents. There are two divisions for the Poster Design Competition, i.e. Junior Secondary and Senior Secondary. All secondary students are welcome to participate. For details about the Competition, please visit the thematic website of the 2021 Population Census (https://www.dsec.gov.mo/Censos2021).
View gallery