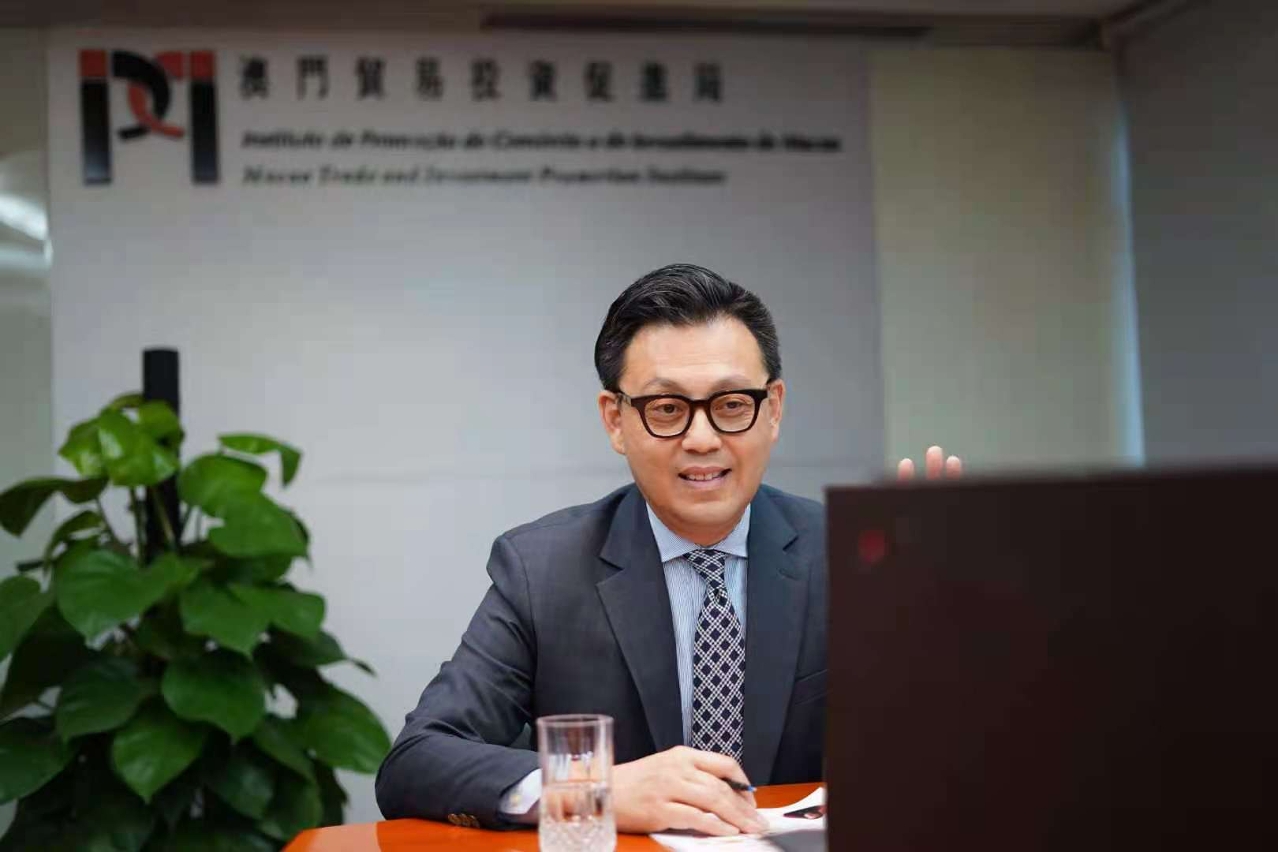 IPIM holds an online training session
To assist the MICE industry in improving their use of social media and enhancing business operations, the Macao Trade and Investment Promotion Institute (IPIM) hosted the online training 'MICE Social Media Marketing Strategy' on 13 April, which attracted nearly 70 MICE practitioners from Macao and Mainland China. Participants considered the content of the training very practical and expected that they will be able to put everything they have learnt into practice and thereby raise their corporate competitiveness.
Marlieke Kemp-Janssen, founder of Aureum Hospitality Advisers, a digital marketing company, was the key speaker for the online training session and Mike Williams, IPIM's consultant in the convention and exhibition area, served as the moderator. Both of them shared their experience of and insights into how to use appropriate social platforms in combination with traditional marketing approaches to maximise the efficiency of establishing and attracting target customer groups, reaching deals, promoting MICE events, and measuring investment returns, and more aspects. They then went on to answer questions raised by the participants.
Some participants were concerned with issued like how to identify target customers and how to choose effective social platforms for product promotion; Part of the attendees recognised the practicality of the training. When facing the current popularisation and application of new media and the rapid changes in high and new technology, participants believe the training will help them develop and optimise their businesses, enhance their corporate competitiveness, and further develop cross-regional markets.
This training session is the first to be held this year. IPIM will continue to host a variety of online workshops and invite consultants and experts to share their practical knowledge of the MICE industry and introduce the latest developmental trends in international MICE sector. On the one hand, IPIM hopes to continue supporting the industry during the pandemic, while at the same time intends to use these training sessions to improve the professional knowledge of MICE practitioner, and promote the professionalisation and marketisation of the industry as a whole. Interested parties are welcome to visit IPIM's website (www.ipim.gov.mo) for updates on training courses.
View gallery