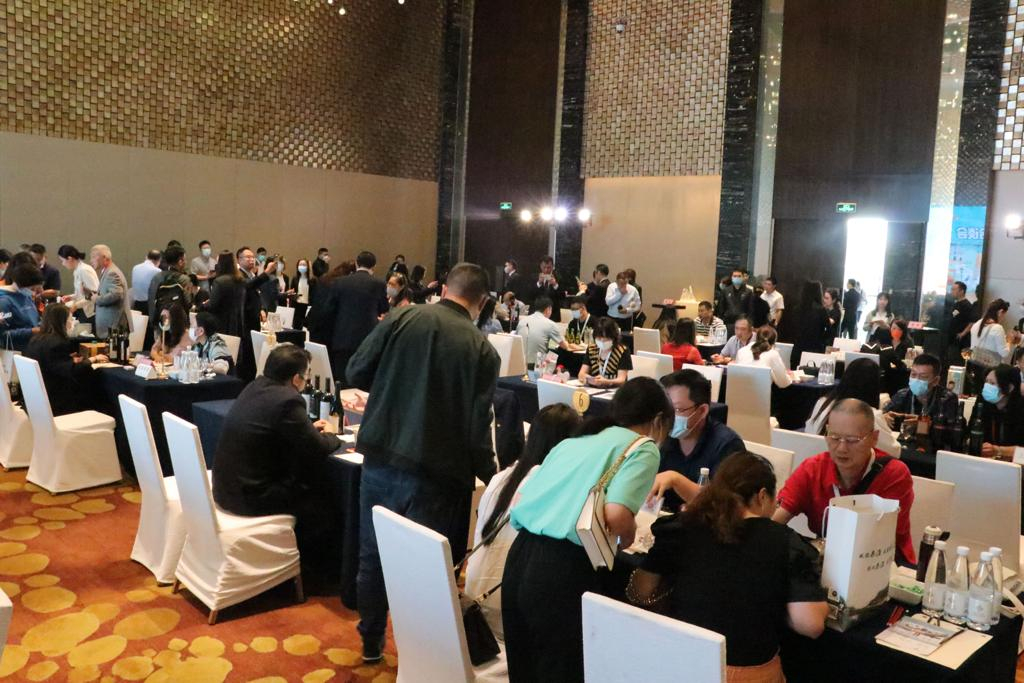 Networking and exchange activities are provided during the "Macao Week in Jiangsu"
The five-day event "Macao Week in Jiangsu" concluded on 17 May. The Macao Trade and Investment Promotion Institute (IPIM) organised MICE delegates and Macao enterprises to join the event. IPIM held the "Jiangsu-Macao Tourism and MICE Promotion Session", in which around 120 representatives of tourism and MICE sectors from Jiangsu and Macao took part. The "Nanjing-Macao Business Matching Session" was also held, wherein more than 90 enterprisers met and talked to each other, up by 5% compared to the "Hangzhou-Macao Business Matching Session" during the "Macao Week in Hangzhou". Some of the participating entrepreneurs said that the efficacy of joining the event reached their expectation. IPIM believes that the event enabled Jiangsu companies to get a sense of the Macao's economic vitality, enhancing the co-operation and market expansion between both places.
Event Allowed Macao Companies to Know Mainland's Market Demands and Optimise Products
According to Macao MICE delegate and President of Board of Directors of Guia Souvenir Company Limited Ian Soi Kun, participating in the event was rewarding in two aspects. Firstly, it enabled Macao enterprises to reach out and meet the customers in Mainland China, and they exchange contact information. Secondly, it allow Macao companies to know more about customers' needs so they can optimise their products for future development.
Ms Wan, Senior Manager of Pak Lek Group Company Limited, considered the event as fruitful as she received orders from many Nanjing companies at the "Nanjing-Macao Business Matching Session". She said that the sales performance was gratifying and that she was able to get feedback through the live-streaming platform on-site, which would be important statistics for her companies to adjust sales strategy.
Mr Tsang, person in-charge of Pastelaria Han Van, participated in the "Macao Week" for the first time. He said that the sales performance exceeded his expectation and his products were well received by mainlanders. He reported that the event made it possible for small enterprises to show the world that they can make stunning products and raise their brand awareness.
Nanjing Customers Are Confident in Macao's Products
Nanjing citizen Mr Hu said that he was very confident in Macao's food quality and spent more than RMB 2,000 for coffee and wine at the "Macao Week in Jiangsu". Ms Hu, also a Nanjing citizen, said that she bought some biscuit, pastry and wine for her family. She also planned to visit Macao as she considered Macao as a beautiful city which implements effective anti-pandemic measures discreetly.
Jiangsu-Macao Influencers' Crossover Maximises Exposure
A number of Macao influencers live-streamed their visits at the exhibition area and showed online audience in Mainland China some Made-in-Macao, Macao Brand and Portuguese-speaking countries' products. Many mainland influencers specialising in traveling and fashion broadcasted some of the event highlights online and offline, attracting local residents to the activities. Portuguese-speaking countries' dance performances were also staged at the exhibition, attracting crowds of audience.
View gallery