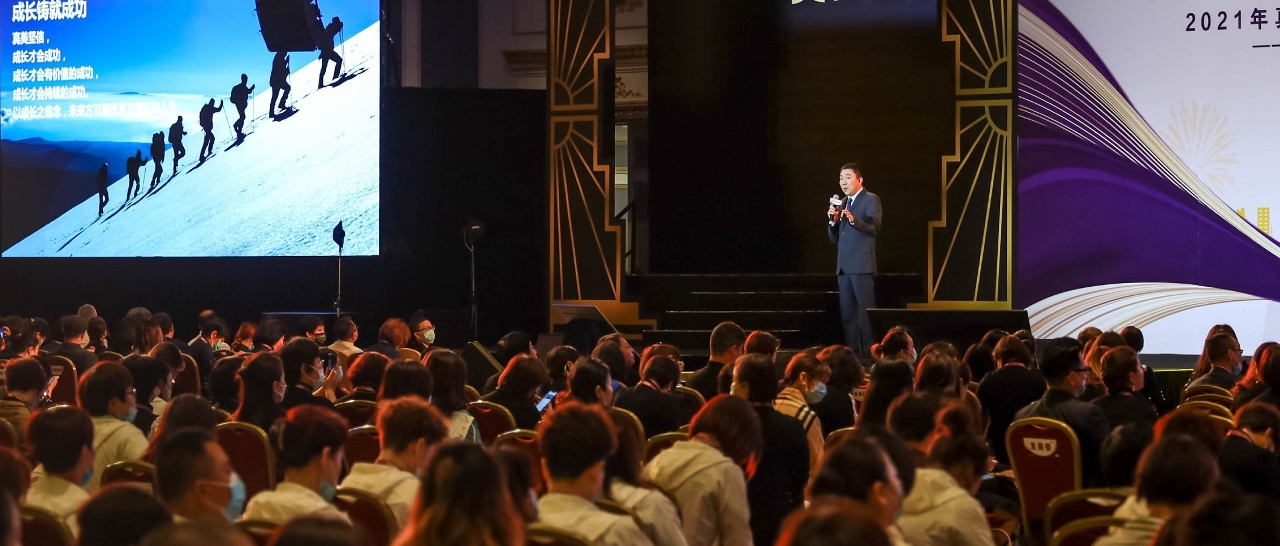 A conference sizing about 1,000 participants has been held in Macao
A conference sizing about 1,000 participants has been held in Macao recently. During the event, the Macao Trade and Investment Promotion Institute (IPIM) together with industrial and commercial associations of various districts organised tours for more than 1,000 participating merchants to the local community. Certain merchants expressed satisfaction with the arrangement, which allowed them to experience Macao as a safe travel destination. Store owners and travel agencies reported that the MICE event participants can bring business opportunities, and that they feel confident about the future prospects as Macao's economy gradually recovers from the pandemic.
Strict anti-pandemic measures making Macao a safe travel destination
Ms Ieong, representative of a conference organiser, said that they had chosen Macao as the conference venue mainly due to its effective anti-pandemic measures and Chinese-Portuguese cultural background. During preparation phase, they also found that Macao has many suitable venues for events as well as a high capacity for visitors, which reflects that Macao is capable of hosting more large conferences and exhibitions.
Participating merchant Mr Lai noted that Macao is implementing stringent prevention measures. In public places, wearing masks and presenting the Health Code are mandatory for ensuring the safety of all visitors, making Macao a safe city for travel. Another merchant, Mr Lee, said that the community tour arrangement was good. Although he had visited Macao several times before, this tour enabled him to visit places where he had never been to, and he was happy with the arrangement. For merchant Ms Iam, it was her third visit to Macao, and the tour guide's introduction gave her a deeper understanding of Macao's historical buildings and cultural heritage, and allowed her to experience another fascinating side of the city. Along the tour she also enjoyed some Macao local delicacies such as Portuguese egg tarts, pork chop buns and other Portuguese dishes.
Win-win situation brought by event participants' tours to the community
Speaking of the community tour arrangement for event participants, President of the Industry and Commerce Federation of Macau Central and Southern District Lei Cheok Kuan said he received feedback from stop owners that the tours had boosted their business. He hopes that more merchants will be attracted to Macao to bring a faster recovery to the city's business environment. Having benefited from their visits, most of the stores in the central district saw their sales rebound to 40% or above of that before the pandemic, with some even reaching the pre-pandemic level.
President of the Industry and Commerce Federation of Islands of Macao Yeong Keng Hoi said it is great to arrange for event participants to visit the old village areas of Taipa and Coloane. The tours did not only showcase the convergence of Chinese and Western cultures, and the unsophisticated charm of these areas, but also benefited many stores in the neighbourhood given that event participants are customers with more spending power. It has created a win-win situation.
Store owners and tour guides feeling a strong sense of success
Mrs Pak of the Portuguese restaurant Cozinha Pinocchio Taipa said that the tours joined by over 1,000 event participants revitalised Rua de Cunha, and the restaurant also enjoyed an increase in business turnover. She was pleased with the community tour arrangement, and hopes that the SAR government can step up its promotional efforts for stronger economic recovery after the pandemic. Ms Ho of Kam In Portuguese Food said that thanks to the various economic stimulus measures launched by the SAR government, their business turnover has bounced back nearly to the pre-pandemic level, with most of their products sold out the same day they were produced. Mr Lam of the food retailer Mochi Macau said that since the pandemic was stable controlled, their sales turnover significantly recovered by at least 30%, and the merchants' community tours have brought about an extra 10% of sales compared to normal days. In view of the development of new media marketing, Mochi Macau has launched promotions and collected customers' opinions online to promote their products more effectively and attract more customers to the stores while maintaining product quality.
Community tour guide Ms Cheong said her business has stagnated for a long time due to the pandemic, and it is since March this year that she has been serving MICE event participants. Noting that they have higher spending power than average individual visitors, she hopes more of these participating merchants will travel to Macao in the future and believes their visits will not only revive the development of the tourism industry, but also boost the overall economy of Macao.
IPIM has been maintaining close co-operation with the MICE industry. Through the"One-stop Service"for MICE Bidding and Support in Macao,IPIM has been introducingmoreMICE projects toMacao and vigorously facilitatingmajorprofessional eventsand industry-themed eventsto be hosted in Macao, in order to promote the city's moderately diversified economic development.In the meantime, IPIM also supports event organisers in arranging participating merchants to visit the local community, giving them an experience of the unique culture of Macao and bringing customers to local businesses.
View gallery