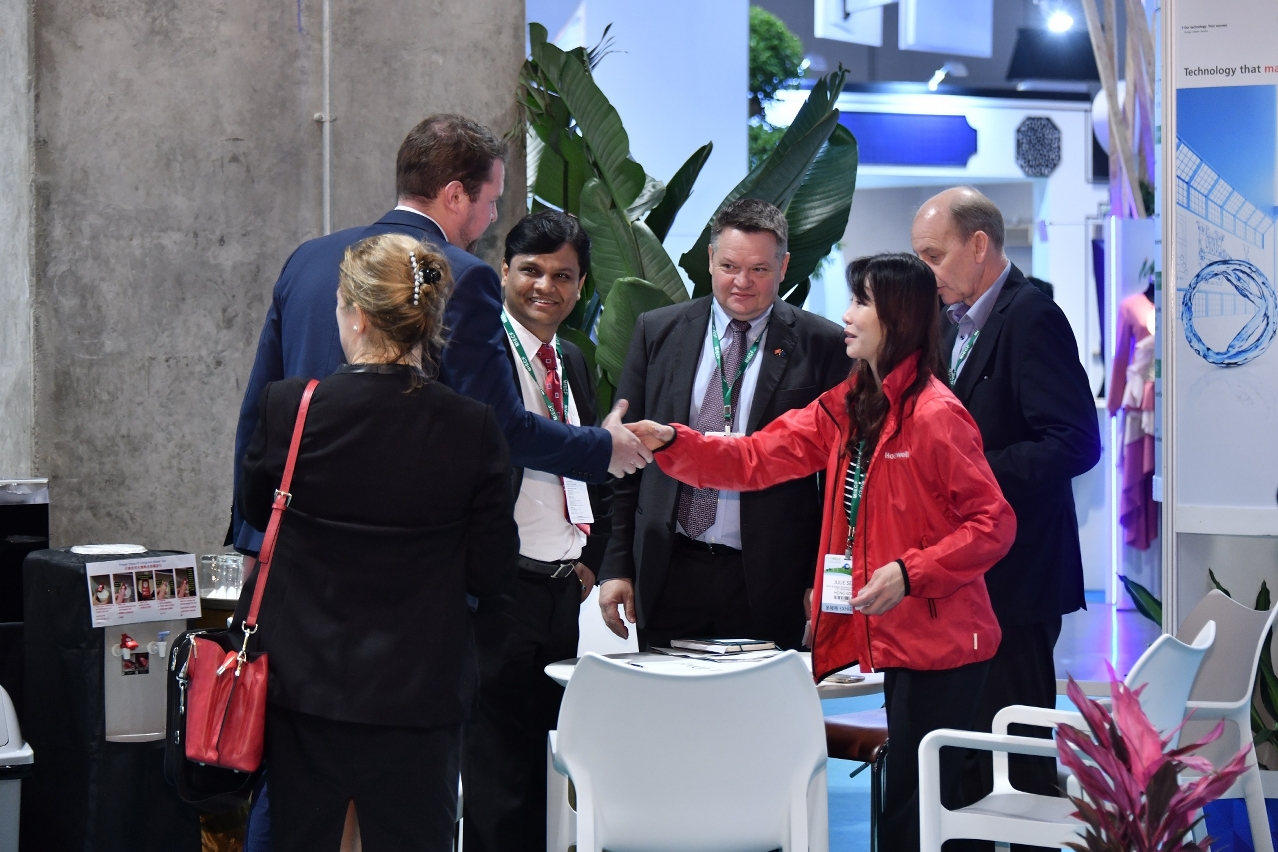 MIECF builds a platform for enterprises to "go global"
The Macao International Environmental Co-operation Forum & Exhibition (MIECF) has been held since 2008, and has evolved into a fair certified by the Global Association of the Exhibition Industry (UFI) since 2011. Over the years, MIECF has drawn many businesspeople from Mainland China, Macao and beyond to participate, striving to give full play to its role as an international platform for the environmental protection industry, technology transfer and sustainable development, through which businesspeople from all over the world can exchange the latest trends and information with each other. In so doing, they can seize development opportunities while keeping abreast of the latest information on the environmental protection industry and relevant technologies. In the past, some enterprises won the favour of international exhibitors through the MIECF, while others scaled up their business and jointly expanded green business opportunities.
The representative of the Department of Ecology and Environment of Yunnan Province noted that the province has been attending MIECF since it was first held, during which a number of environmental protection enterprises in the province made the trip to Macao to participate in MIECF, which broadened their vision of the world and expanded co-operation channels. Exhibitors from Europe were clearly interested in plateau lake management and other technologies in Yunnan province, and they launched negotiations around collaborating with the enterprises from Yunnan province. The representative added that the annual MIECF held in Macao, one of the central cities in the Greater Bay Area, attracts world-renowned enterprises. MIECF plays a pivotal role in broadening co-operation channels for environmental protection, helping Mainland enterprises "go global" and promoting the construction of the Greater Bay Area.
Mr Pang, representative of a local company Recycling Director of Zhongxing Vannex (Macau) Limited, participated in MIECF many times, pointed out that taking part in this event will enable more enterprises to learn of his company's recycling business, and supporting services provided by MIECF like business matching and negotiation services will help his company find suitable co-operative enterprises and generate desirable results. The company established contact with local hotels through MIECF, and after talks, some hotels purchased the company's e-waste recycling service. He hopes to extend his company's recycling services to more hotels and other enterprises through this year's MIECF.
Technical Director in chemistry of Castco Environmental Protection Technology Testing Limited Ms Wong, a Macao enterprise that has participated in MIECF since 2012, remarked that she will participate again this year with a view to expanding her customer base. She noted that Macao has its advantages in exhibition venues, hotels and other hardware facilities, and has also done a great job in pandemic prevention and control. She believes that the organiser will take sufficient protective measures in response to the pandemic, so that participants can feel at ease.
The 2021MIECF will be held at The Venetian Macao from 5 to 7 August, under the theme "Towards a Green and Low Carbon New Era". Held amid the pandemic, this year's MIECF is poised to enrich its online elements, including online exhibitions, online business matching, and live broadcastsof forums. For more information about the 2021MIECF, please visit our official website at https://www.macaomiecf.com/2021/, or contact the 2021MIECF Event Manager at info@macaomiecf.com or on (853) 8798 9675.
View gallery