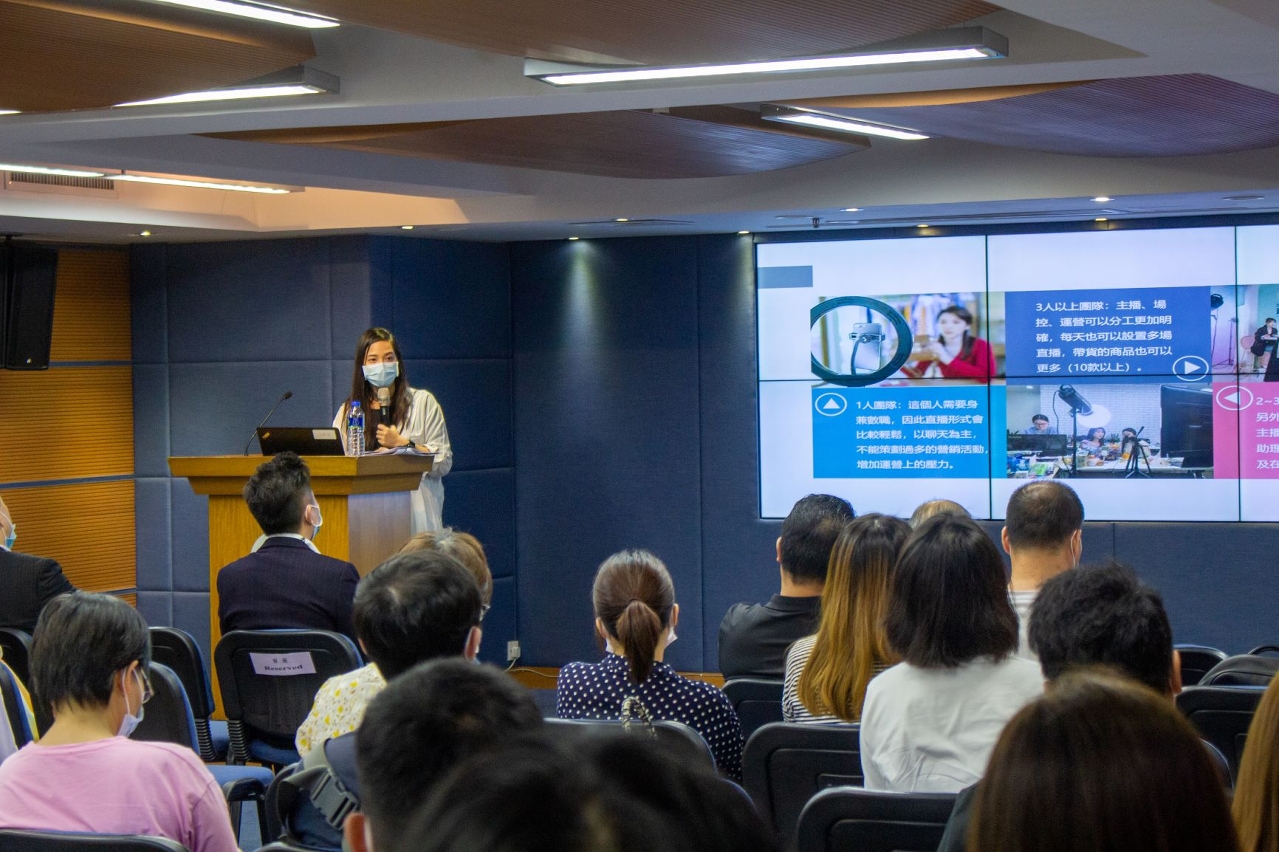 Four sessions of "Exhibitor Training Course for Macao Enterprises" are held successfully
Four sessions of the "Exhibitor Training Course for Macao Enterprises", organised by the Macao Trade and Investment Promotion Institute (IPIM), were successfully held recently and attracted over 270 participants from various industries, including trade, advertising design and production, speciality and souvenirs, retail and MICE. Some participants said that the course has helped them learn about and adapt to new trends within the MICE industry to explore a broader market.
During the course, industry representatives were invited to give an in-depth introduction revolving around two themes, "Macao Exhibition Strategies" and "Livestream Promotion for Products and Services", covering different stages of preparation required when participating in MICE events and the marketing skills that are applicable to livestream platforms.
Mr Van, who is engaged in the advertisement sector and has completed two sessions of "Macao Exhibition Strategies", said that the course has provided comprehensive information for the participants to learn about event organisation and management at the preparation stage and during the event, as well as skills in post-event review and follow-up, so that he can focus more on collecting exhibition information to achieve better results in the events. A food trader, Ms Lei, noted that she has learned a lot of professional knowledge about livestream through the session "Livestream Promotion for Products and Services", such as the selection of livestreaming platforms, the set-up for livestream studios, how to choose suitable livestreaming equipment and points-to-note during live-streaming. She also planned to apply such knowledge in her future business.
To review the course content, please visit IPIM's official YouTube channel at https://www.youtube.com/c/MacaoIPIM/. IPIM will continue to invite MICE veterans to share practical knowledge of MICE events and introduce the latest development trends that are unfolding in the international MICE stage. This is done in the hope of providing continual support for the industry during the pandemic and increasing industry practitioners' knowledge of MICE events, thereby promoting the professionalisation and marketisation of the industry. For those who are interested, please check the latest information about MICE training courses on IPIM's MICE event website at www.mice.gov.mo/.
View gallery