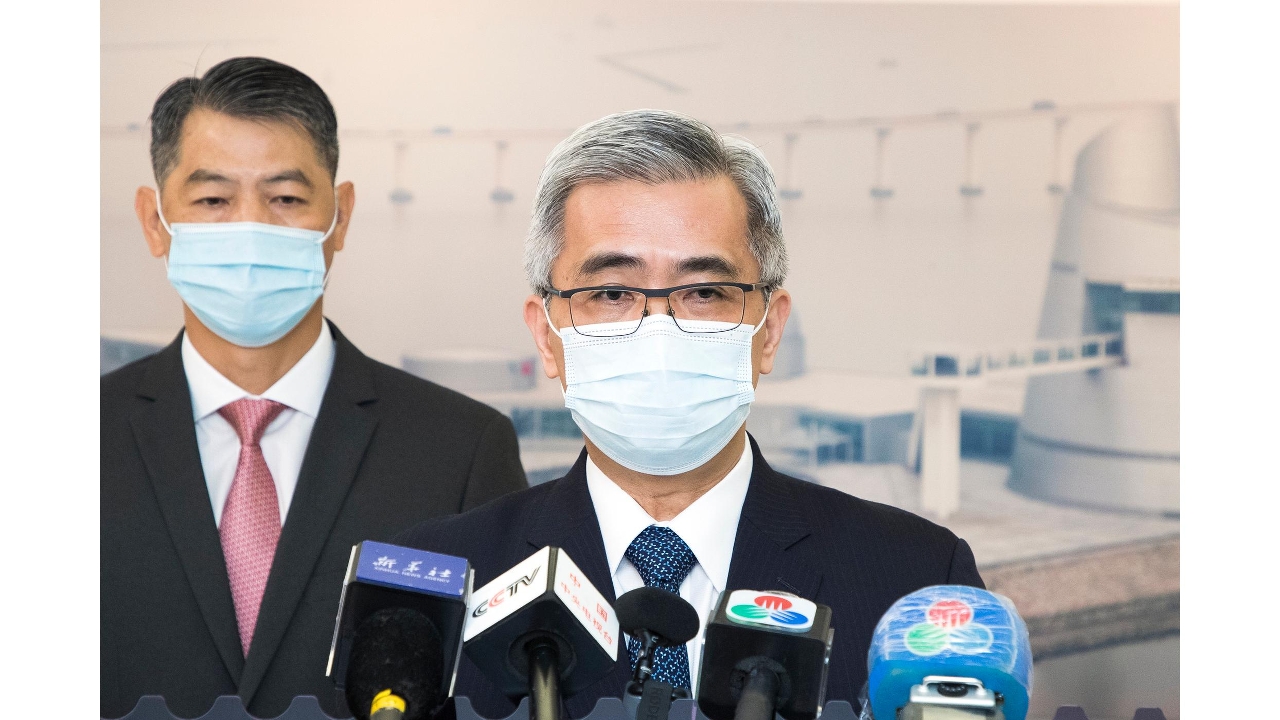 Implementation of the national security law in Hong Kong carried great significance to Macao as an important reference point for the city, said today the Secretary for Security, Mr Wong Sio Chak.
The national security law in Hong Kong had enriched the practice of the "One country, two systems" principle, including optimising the regulatory system under it, he said.
The Secretary was speaking to reporters after attending a seminar via video link on the first year of implementation of the national security law in Hong Kong. The event was organised by the Chinese Association of Hong Kong and Macao Studies.
Mr Wong quoted part of the speech delivered during the seminar by Vice Chairman of the National Committee of the Chinese People's Political Consultative Conference and Director of the Hong Kong and Macao Affairs Office of the State Council, Mr Xia Baolong, stating that the national security law had produced great effect in Hong Kong, having had profound significance and leading the city back to a 'stable' status after 'chaotic' disorder. Such results illustrated the timely implementation of the law, which had been of immense relevance to safeguard Hong Kong's security and stability, said the Secretary.
The Secretary also discussed Macao's effort to safeguard national security. He noted that in 2009 Macao had enacted the Law on Safeguarding National Security, followed by the establishment in 2018 of the committee to safeguard national security. Such work had been complemented by related legislation, such as amendments to the Judicial Organisation Framework Law, the enactment of the Cybersecurity Law, and updates linked to immigration.
Macao's effort toward promoting and safeguarding national security could be advanced further based on Hong Kong's example, added Mr Wong.
In other comments, Mr Wong gave an update on the works regarding the new Qingmao boundary-crossing checkpoint. He said the facility was expected to open to the public still this year. Authorities in Macao and Guangdong were currently holding talks on the matter, the Secretary said, adding he hoped fresh developments could be announced shortly.
The Macao SAR Government had already conducted a first test on traveller flow management during peak periods, he said. The test produced satisfactory results, according to the Secretary. A second test would be carried out in late July. In August, Macao and Zhuhai would conduct a joint fire drill at the Qingmao checkpoint, with an aim to strengthen related response mechanisms, said Mr Wong.
View gallery