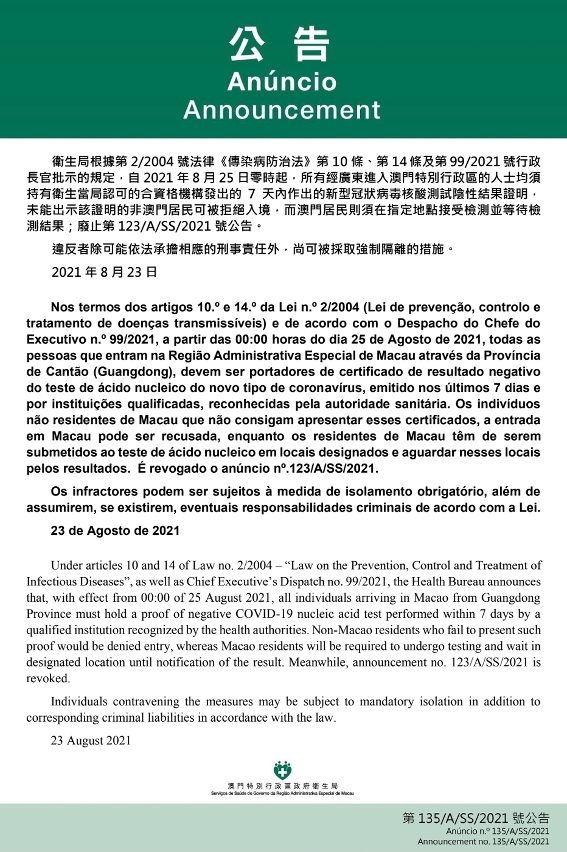 Announcement no. 135/A/SS/2021
Effective after the stroke of midnight on Wednesday (25 August), individuals intending to enter Macao using boundary checkpoints with Guangdong Province will be required to present a nucleic acid test certificate proving a 'negative' result for COVID-19 infection issued in the preceding seven days. That is an extension from the current 48-hour validity requirement for nucleic acid test certificates in such situation.
Nucleic acid test certificate requirements for people arriving in Macao via other boundary checkpoints remain unchanged, announced on Monday (23 August) the Novel Coronavirus Response and Coordination Centre.
Under the updated rule, any person that is not a Macao ID holder and arrives in Macao from Guangdong but fails to provide a valid 'negative' test certificate, will be denied entry to Macao. Any Macao ID holder returning from Guangdong that are unable to provide a valid nucleic acid test certificate on arrival in Macao, will be required to undergo a test upon arrival and wait in a designated venue until the test result is available.
View gallery