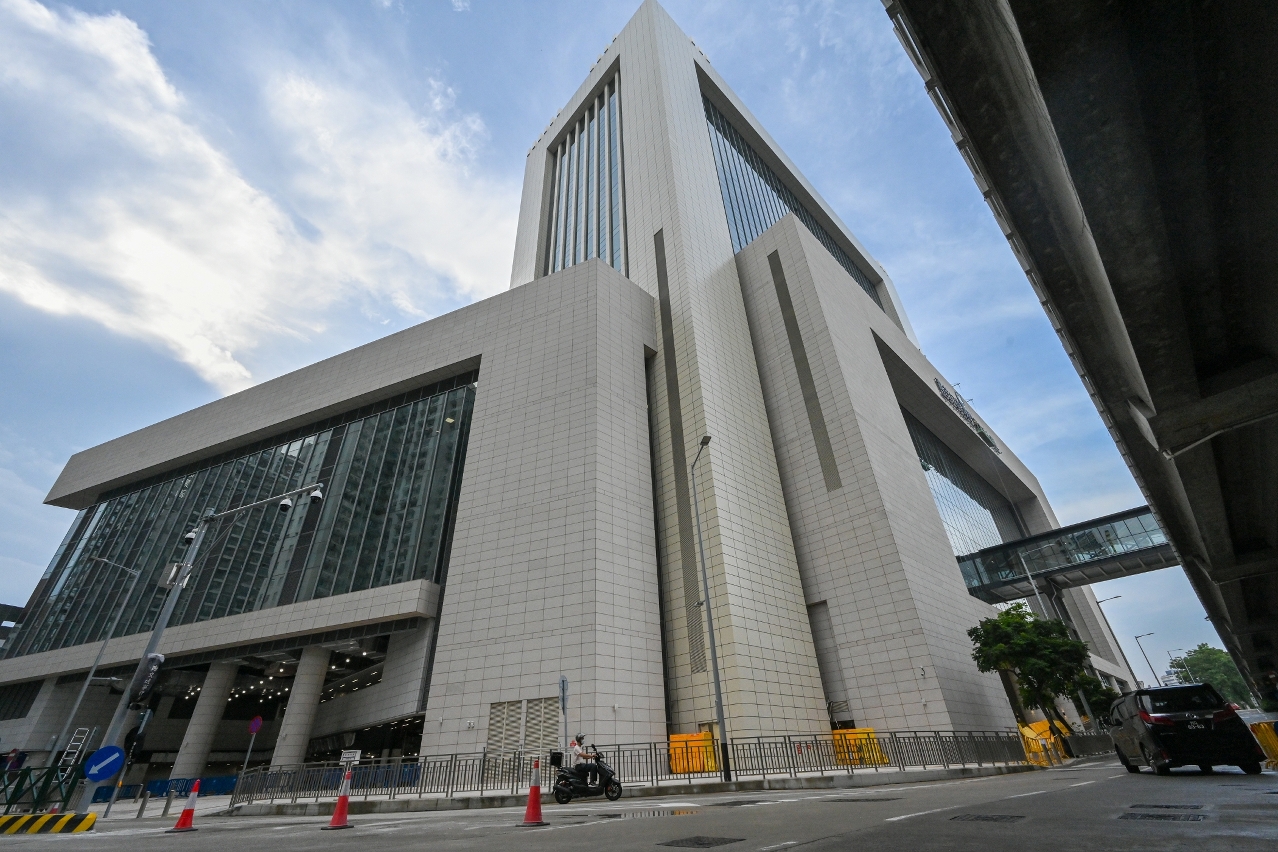 Qingmao Checkpoint to open from 8 September
The New Guangdong-Macao boundary crossing point, known as Qingmao Checkpoint, will be open to the public from 3pm on 8 September 2021, according to an approval granted by the State Council, and based on discussion between the Guangdong Government and the Macao Special Administrative Region Government.
Qingmao Checkpoint is located adjacent to the Border Gate Checkpoint, at the junction of Avenida do Comendador Ho Yin and Estrada do Canal dos Patos.
The new boundary crossing facility will operate round-the-clock, and implement a "Joint Inspection and One-Time Release" principle regarding customs clearance of people. The departure hall for travel to Guangdong is on the third floor of the new facility, and the arrival hall inbound to Macao is on the second floor. For passenger clearance services, there will be 50 automated channels inbound and 50 automated channels outbound, and additionally, two staffed counters in each direction.
Qingmao Checkpoint is designed to offer overflow capacity in support of the nearby Border Gate Checkpoint. Macao ID holders, and tourists registered to use automated boundary crossing channels under the "Joint Inspection and One-Time Release" principle, can opt to use the new checkpoint.
View gallery