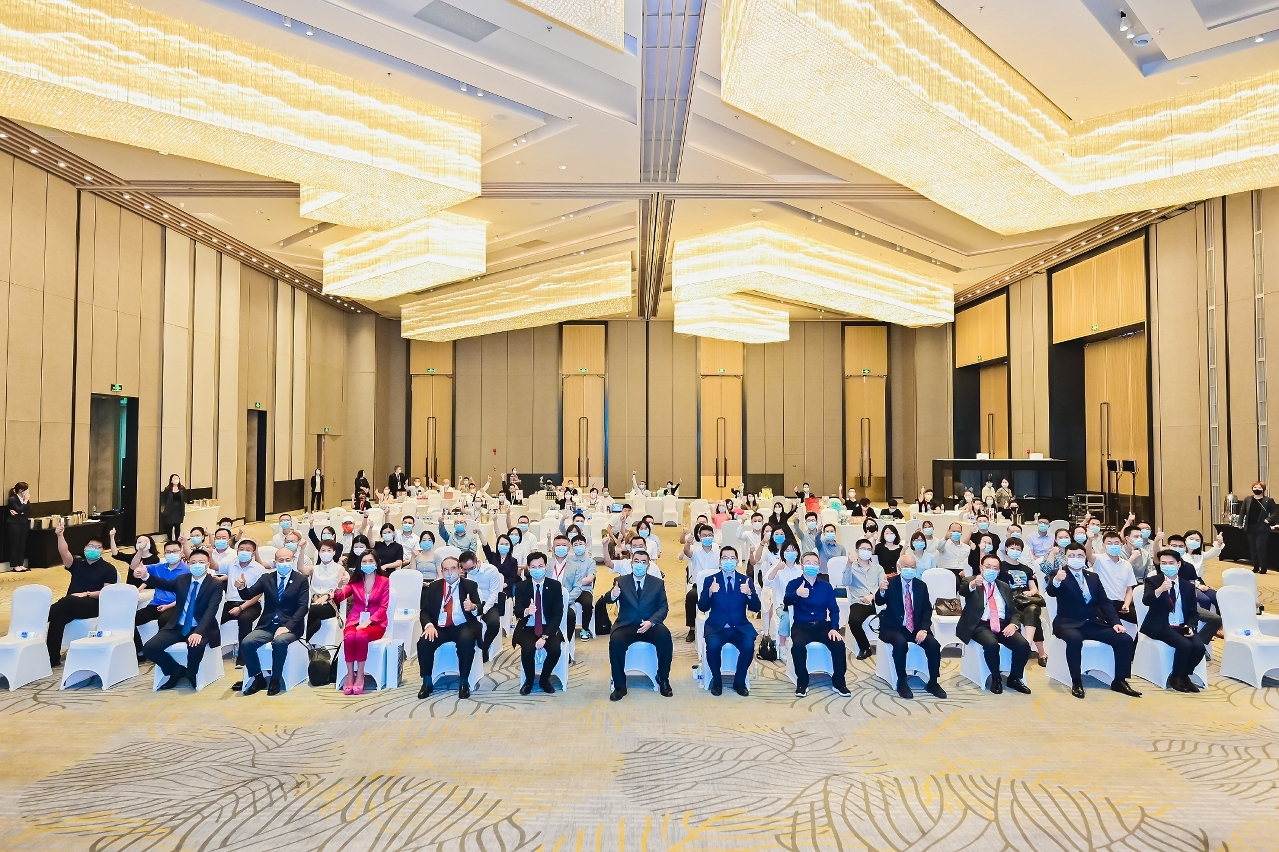 The "Chengdu-Macao Business Matching and Networking Session" is held on the morning of 24 September
To intensify commercial and trade exchange and cooperation between enterprises in Chengdu and Macao, the Macao Trade and Investment Promotion Institute (IPIM) held the "Chengdu-Macao Business Matching and Networking Session". 103 enterprises from various industries including trade, food/product retail and distribution, electronic commerce, tourism, participated in the event. A total 82 matching sessions took place, covering areas such as food souvenir and wine distribution, essential oil collaboration project, products' launch on e-commerce platform.
Co-operation zone to inject new momentum into the two cities' in-depth partnership
At the "Chengdu-Macao Business Matching and Networking Session" jointly organised by IPIM and the Chengdu Municipal Bureau of Commerce, Executive Director of IPIM Vincent U shared his opinion about the opportunities and co-operation between Chengdu, Sichuan Province and Macao in his speech.
He noted that in February of this year, the country has proposed in the Guidelines on Developing a Comprehensive National Transport Network to build four integrated transport hubs, namely the Chengdu-Chongqing Economic Circle, Beijing-Tianjin-Hebei region, Yangtze River Delta and Guangdong-Hong Kong-Macao Greater Bay Area, as well as expediting the construction of seven corridors. In June, the Chengdu Tianfu International Airport was inaugurated. In September, the "Master Plan of the Development of the Guangdong-Macao Intensive Co-operation Zone in Hengqin" was promulgated, which contained specific provisions on promoting the development of scientific and technological research and high-end manufacturing industries, traditional Chinese medicine and Macao branded industries, cultural tourism, convention and exhibition, and commercial and trade industries, as well as modern financial industry, in a bid to accelerate the flow of various resources, including personnel, goods, capital and information. These initiatives will provide opportunities for the development of industrial and commercial enterprises in Sichuan and Macao.
In terms of co-operation, in August this year, a Sichuan-based enterprise became the first project in the world listed in both Macao and Luxembourg, which not only serves as an exemplar of the cross-border financial co-operation between Sichuan and Macao, but also marks a breakthrough in overseas financing for Chinese enterprises, inspiring enterprises to explore a financial structure of multiple currencies and channels.
In his speech Deputy Director of the Chengdu Municipal Bureau of Commerce Zhang Wen said that Chengdu and Macao have close connection for a long history. The success of "Macao Week in Sichuan‧Chengdu" will further enhance the interaction between different sectors of Chengdu and Macao. This event also provides a kickstart for sharing development opportunities and jointly build a bright future.
Business matching and networking session conducive to collaboration between enterprises from both places
During the session, IPIM representatives introduced the participants to the Guangdong-Macao Intensive Co-operation Zone in Hengqin, Macao's investment environment and IPIM's services. Macao enterprises took the opportunity to showcase and offer a taste of their products in the venue, where consultation services for running businesses in Macao were also offered via video calls for participants to immediately get answers to their questions.
Enterprises from Chengdu and Macao that participated in the sessions were satisfied with the overall arrangements, believing that the events help to improve communication and exchange, and are conducive to the establishment of commercial and trade co-operation.
View gallery