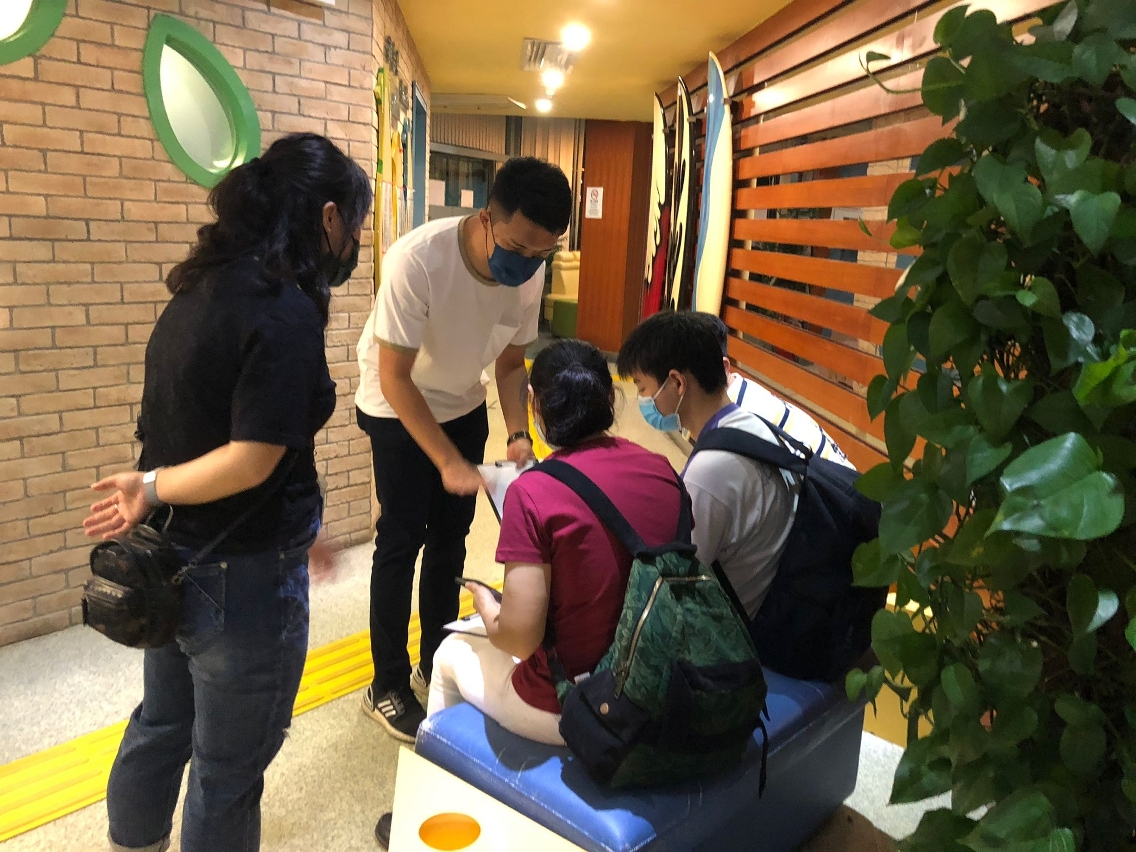 1Staff assist students to register
About 1,000 cross-border students have returned to Macao today (October 4). In order to support relevant students, the Education and Youth Development Bureau (the DSEDJ) has learned about students' situations and accommodation needs through schools. As of 7:30 p.m., there are about 500 students in need of accommodation assistance. The DSEDJ has successively arranged these students to accommodate at various sites, while at the same time provided daily necessities and arranged meals for them.
Hác-Sá Youth Hostel, Cheoc Van Youth Hostel, Seac Pai Wan Vocational and Technical Education Activities Center under the DSEDJ, as well as the University of Macau, Macao Dom Bosco Camp and other institutions have provided accommodation arrangements, and have completed disinfection and cleaning this afternoon. If students have accommodation need, they can contact the school or thier teachers, and they will be referred to the DSEDJ for follow-up. The DSEDJ urges students to first choose to temporarily stay at their relatives' home, and give the accommodation places to other students in need.
View gallery