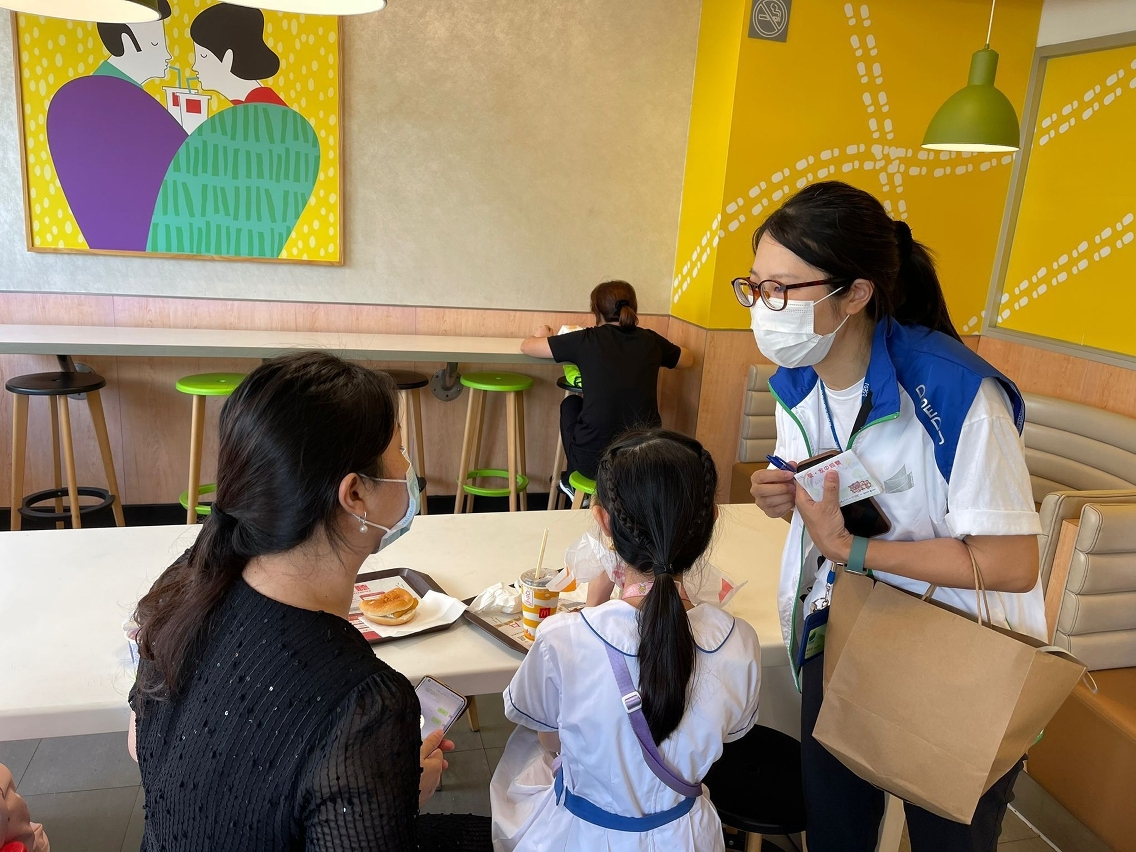 DSEDJ staff took the initiative to learn about students' situations nearby the border gate
Affected by the Zhuhai-Macao border-crossing arrangements, there are currently about 1,000 cross-border students still staying in Macao. The Education and Youth Development Bureau (the DSEDJ) has worked with schools to provide assistance to the affected students. At present, more than 500 students and their parents who do not have a living place in Macao have been arranged to stay in youth hostels and school dormitories, with daily necessities and meal arrangements provided. Currently, we are planning to prepare learning equipment and environment for students to study in various camps. We hope that through various aspects of work, we try our best to facilitate the life and study of cross-border students who are staying in Macao.
In the morning of October 4, the DSEDJ received an emergency notification from the health department that there might be a positive case of COVID-19 in Macao which was undergoing testing for the second time, then we immediately issued class suspension notice. In addition to asking schools to make proper arrangements for and taking care of the students, the DSEDJ also coordinated with the entry and exit borders as soon as possible to intercept students who were preparing to cross the borders, as well as arranged staff to look after the students who had arrived in Macao at all borders. Afterwards, a series of work were carried out, including contacting those schools which have more cross-border students and asking them to send staff to pick up the students at the borders and brought them to school to temporarily settle down; taking the initiative to learn about students' conditions on the streets and at those food stalls and restaurants near the borders; learning about the accommodation palces that could be provided at varous youth hostels under the DSEDJ, Seac Pai Van Vocational and Technical Education Activites Center and other palces, carrying out disinfection and cleaning work at these venues, registering the number of students in need of accommodation assistance through schools, and coordinating with relevant departments to find more venues that could provide accommodation; purchasing daily necessities for students, etc. The DSEDJ is thankful to various institutions for their strong support in providing facilities that can accommodate more than 800 people in a short period of time, including the University of Macau and Macao Dom Bosco Camp.
We understand that students might feel uncomfortable or even anxious since they are unable to return to their home for a short period of time and are without preparation. For this reason, while we were coordinating the accommodation places on October 4, we also arranged student counsellors to provide support in small groups to relieve students' anxiety and guide them to face different situations positively.
At present, the DSEDJ has provided basic assistance to cross-border students in need, and is preparing and planning work for the next step depending on the development of the epidemic.
View gallery