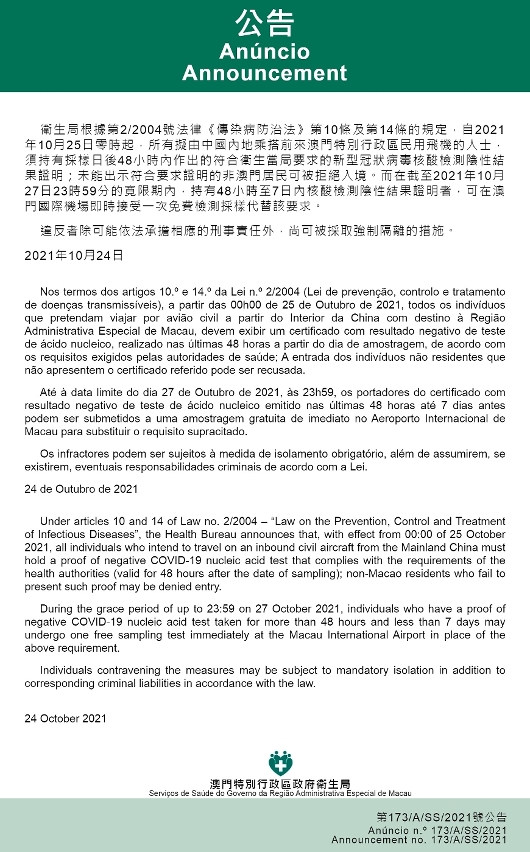 Announcement no. 173/A/SS/2021
Starting from today, anyone previously infected with COVID-19 who intends to fly into Macao must have a certificate of recovery proving at least two months have passed since onset of the disease, or since they first tested 'positive' for the virus.
Only those with a valid certificate would be allowed to board a commercial flight bound for Macao, announced the Novel Coronavirus Response and Coordination Centre. On arrival, such travellers would still be subject to other epidemic-control rules.
In addition, people intending to visit Macao from mainland China via commercial flight are now required to present a nucleic acid test certificate with a validity of 48 hours after the test is done, proving they are 'negative' for COVID-19 infection.
There is a grace period for the new measure regarding people arriving from the mainland by air. Until 11.59pm on Wednesday (27 October), air travellers holding a 'negative' nucleic acid test certificate with a validity period ranging from 48 hours to seven days will be able to conduct a free-of-charge test-on-arrival, at Macau International Airport.
View gallery