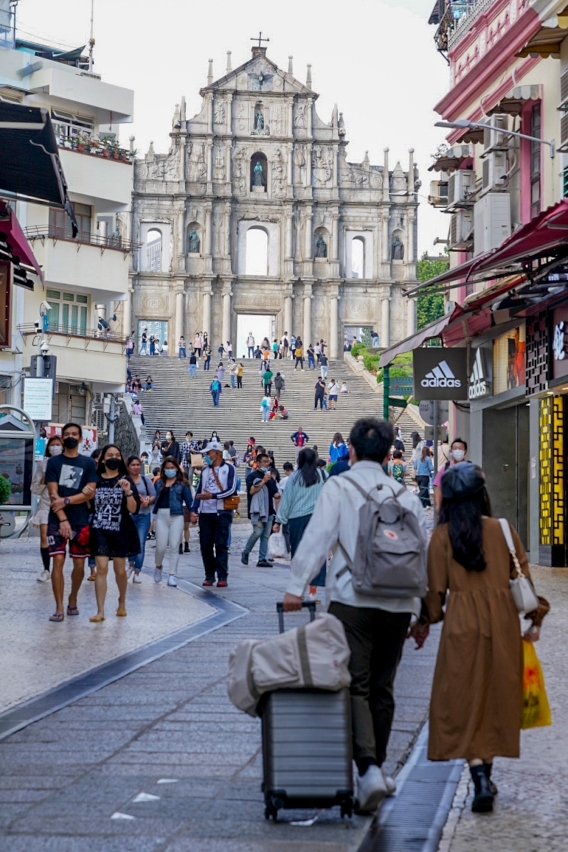 Rebound in visitor arrivals
Under the stable pandemic situation while marketing efforts gradually pay off, Macao has seen a steady rebound in visitor arrivals in recent days. The single-day volume of visitors went up to 30,000 at the end of last week. 30,512 visitor arrivals were recorded last Friday (29 October).
Macao Government Tourism Office (MGTO) has been devoting relentless promotional efforts to spotlight Macao as a safe and quality destination among Mainland residents via WeChat, Weibo, Xiaohongshu and Douyin. With the strong marketing endeavors, the number of visitors manifested an upward trend again these days. The number of visitors reached 30,512 last Friday (29 October) and close to 30,000 (29,990) on Saturday (30 October).
MGTO is forging ahead with different promotional initiatives while strenuously gearing up to stage the Macao Light Festival and the Light up Macao Drone Gala in December. The Office is also widening the publicity of different upcoming mega events such as the Macau Grand Prix and Macau Food Festival as well as other community activities in November to attract more visitors to Macao for travel and spending, to spur economic revival in local communities and revitalize the tourism industry.
View gallery