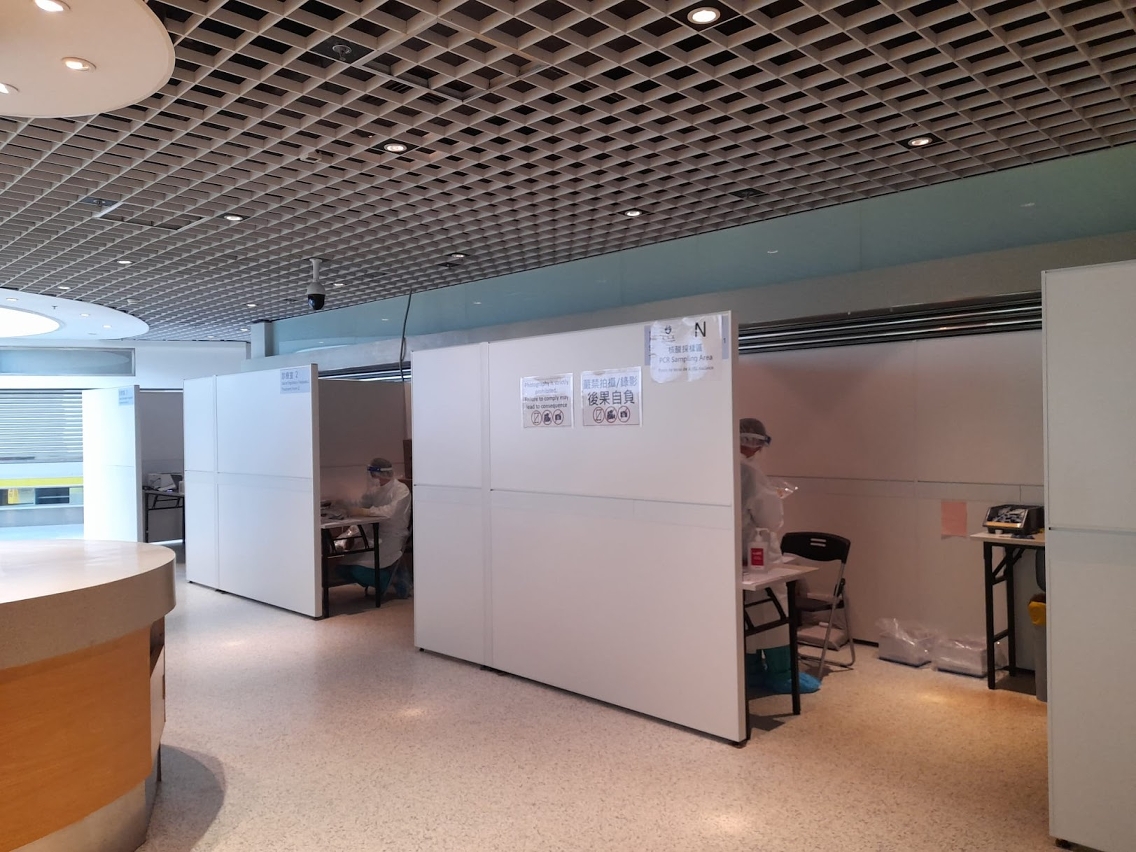 High risk persons will be arranged to take nucleic acid tests in the Community Treatment Centre
In response to the development of the epidemic since 18 June, to meet the quarantine demand, and expand the service capacity of quarantine station, the Health Bureau has immediately prepared for facilities set up and staff allocation, and the quarantine facility in the Community Treatment Centre located in the Macau East Asian Games Dome has been put into operation since 24 June.
The quarantine facility implements zone-based and risk-based management, it is particularly used to quarantine and triage risk groups including close contacts, people with common tracks, and those tested positive in mixed samples of nucleic acid testing. Meanwhile, there is a transitional area in place, which is installed with treatment facilities and first aid equipment; confirmed cases staying there are taken care of by the medical team of the Conde de São Januário General Hospital. Besides, all confirmed cases have been assessed thoroughly prior to their transferal to appropriate medical facilities for treatment.
Zone-based and risk-based management may prevent cross-infection, and provide an all-round medical care for confirmed cases
At present, the Community Treatment Centre is operating smoothly. The Centre diverts people with different risk level to wait in 6 zones, including the waiting area at the registration counter, waiting area for NAT sampling, NAT result waiting area, the transitional area, and the waiting zone for transferal in Hall A, as well as the NAT re-testing result waiting area for people with negative rapid antigen test results located on the 2/F of Hall C. The Community Treatment Centre not only can avoid cross-infection, but also provide an environment with 24-hour medical care, nursing service and living support to citizens who are temporarily staying in the Community Treatment Centre for further triage or treatment.
During the epidemic, the Community Treatment Centre not only plays a role in optimising case triage management, but has also helped to relieve the workload of hospitals and emergency departments, ensuring that the local health system maintains provision of normal medical services and takes care of patients in need.
View gallery