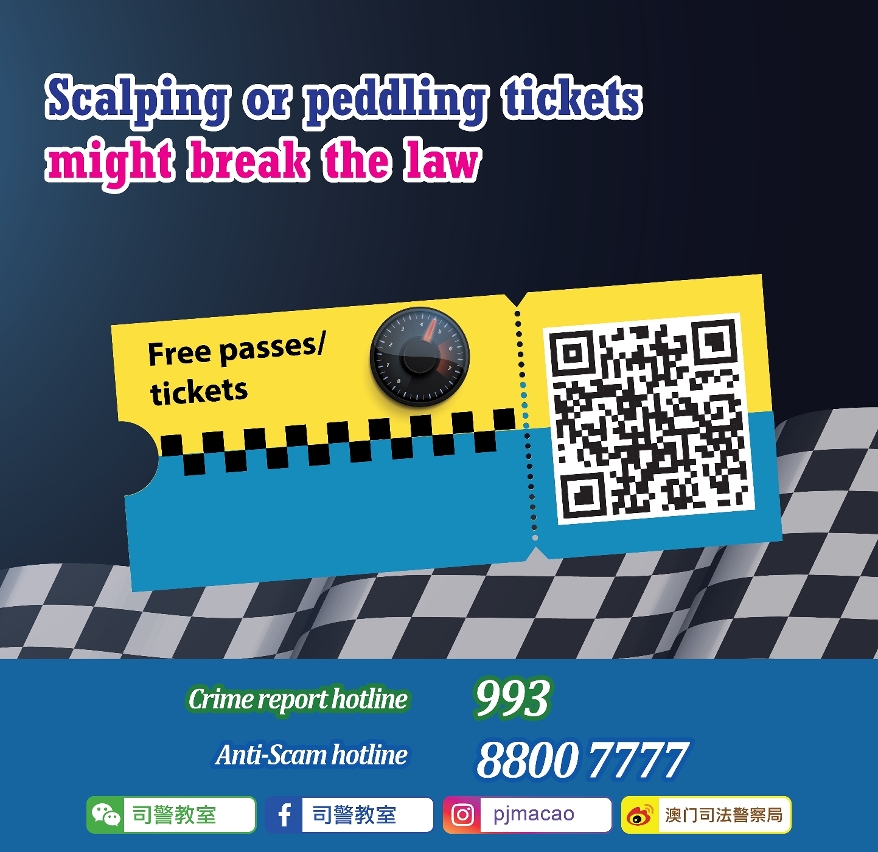 The Judiciary Police urge the public not to scalp or peddle tickets
It has come to the Judiciary Police's attention that tickets for the 69th Macao Grand Prix are being sold at a discount on social media. The Judiciary Police urge members of the public not to scalp or peddle tickets or free passes as it could be seen as an act against the law. In addition, residents should stay vigilant against online shopping scam and never buy tickets from unknown sources.
Preventive measures:
Buy tickets through the official channels, not scalpers;
Be careful when shopping online. Only purchase from reputable websites or e-commerce platforms;
Beware of online shopping scam. If a deal is too good to be true, it probably is;
Retain records of enquiry and bank transfers etc;
If you suspect you have been defrauded or victimized, please contact our Anti-scam hotline 8800 7777 or crime report 993 for help.
View gallery