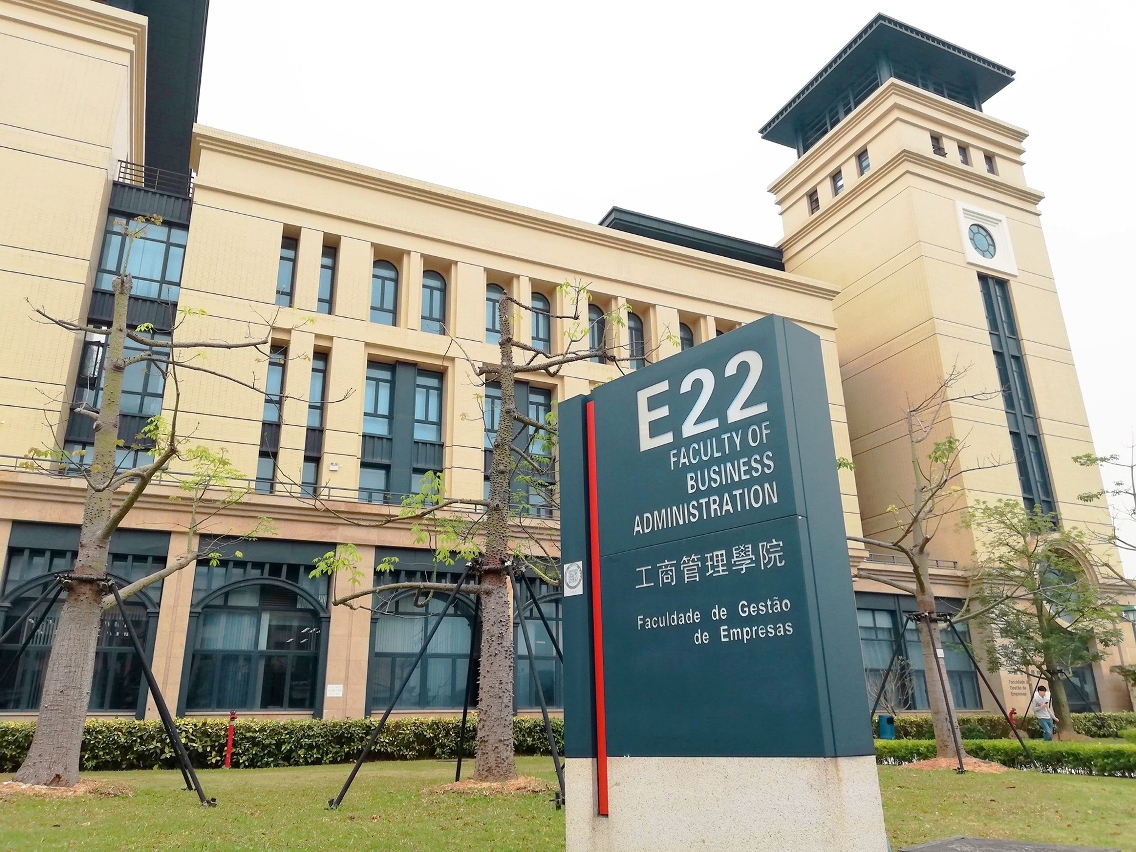 UM Faculty of Business Administration has achieved AMBA re-accreditation
Following a rigorous assessment by panel members of the Association of MBAs (AMBA), the Faculty of Business Administration (FBA) of the University of Macau (UM) has officially received re-accreditation for a five-year term from the AMBA. With the AMBA re-accreditation, FBA maintains its triple crown accreditation from the Association to Advance Collegiate Schools of Business (AACSB), AMBA, and the EFMD Quality Improvement System (EQUIS).
As one of the world's leading authorities on postgraduate business education, AMBA has accredited postgraduate business programmes at more than 260 business schools around the world, with a philosophy focused on impact, employability and learning outcomes. AMBA believes that accredited programmes can reflect the changing trends and innovation in the postgraduate education sector.
'This good news has surely reflected the FBA team's high degree of expertise and diligence. It's been a long time working towards accomplishing this, and I'm truly delighted to learn about the successful completion of the AMBA re-accreditation through the collaborative effort of the FBA team,' says Yonghua Song, rector of UM.
'With our AMBA re-accreditation, the FBA continues to be a triple-accredited business school. This confirms FBA's dedication to pursuing continuous improvement in providing excellent business education and nurturing business talent,' says Ge Wei, interim dean of the FBA.
View gallery