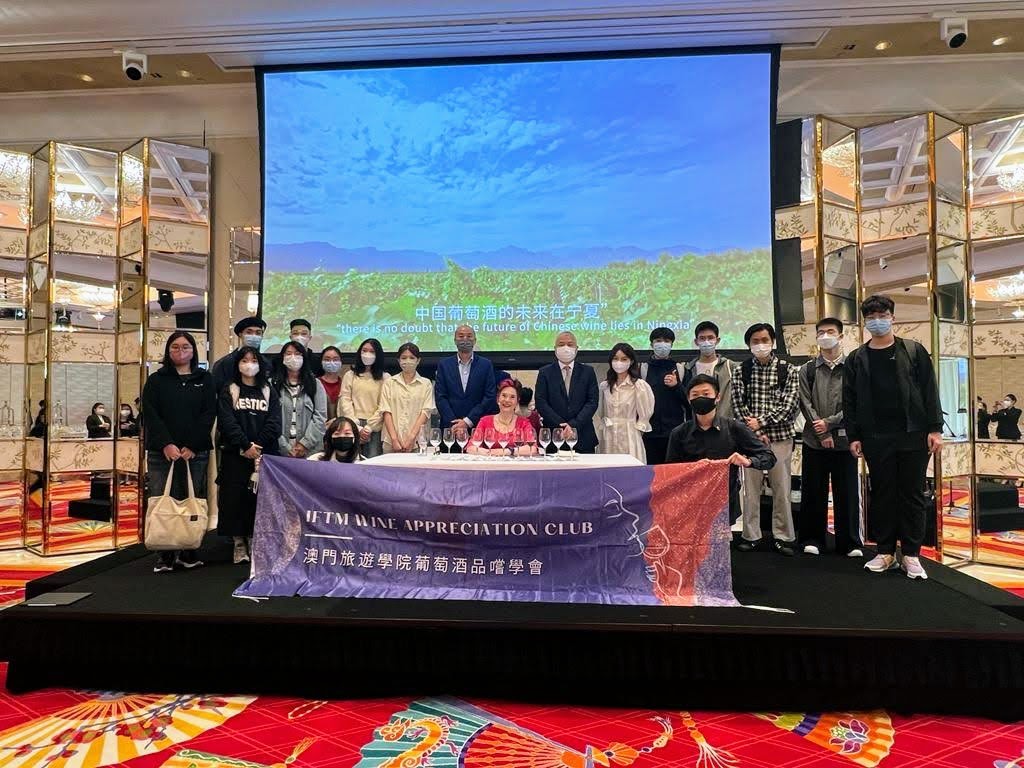 IFTM Wine Appreciation Club Members Learn About Ningxia Wines
Twenty student members of the IFTM Wine Appreciation Club, an affiliate of the IFTM Student Union, were invited by Wynn Food & Beverage Academy to participate in the Ningxia wine master classes given by Master of Wine Ms. Fongyee Walker and National Wine Consultant Mr. Li Demei on February 24, 2023 at Wynn Palace.
Ms. Fongyee Walker is the first Master of Wine to reside in mainland China and one of only a handful of Masters of Wine in the world. Being one of China's most qualified and recognised Wine & Spirit Education Trust (WSET) Certified Educators, she introduced the emerging diversity of wines in Ningxia. As a National Wine Consultant and Senior Winemaker, Mr. Li Demei is widely respected as China's leading authority on wine. He serves as consultant for many wine-producing regions and wineries all across the globe and has garnered many awards throughout his career as an influential winemaker. During his masterclass, he talked about the diversity of wines in the Eastern Foothills of Helan Mountain in Ningxia.
IFTM students were also given the opportunity to taste more than 50 top wines from 17 renowned Ningxia wineries in the walkaround tasting session. They were able to enjoy the charm of Ningxia wines and to understand the updated industry situation of high quality Chinese wines.
View gallery