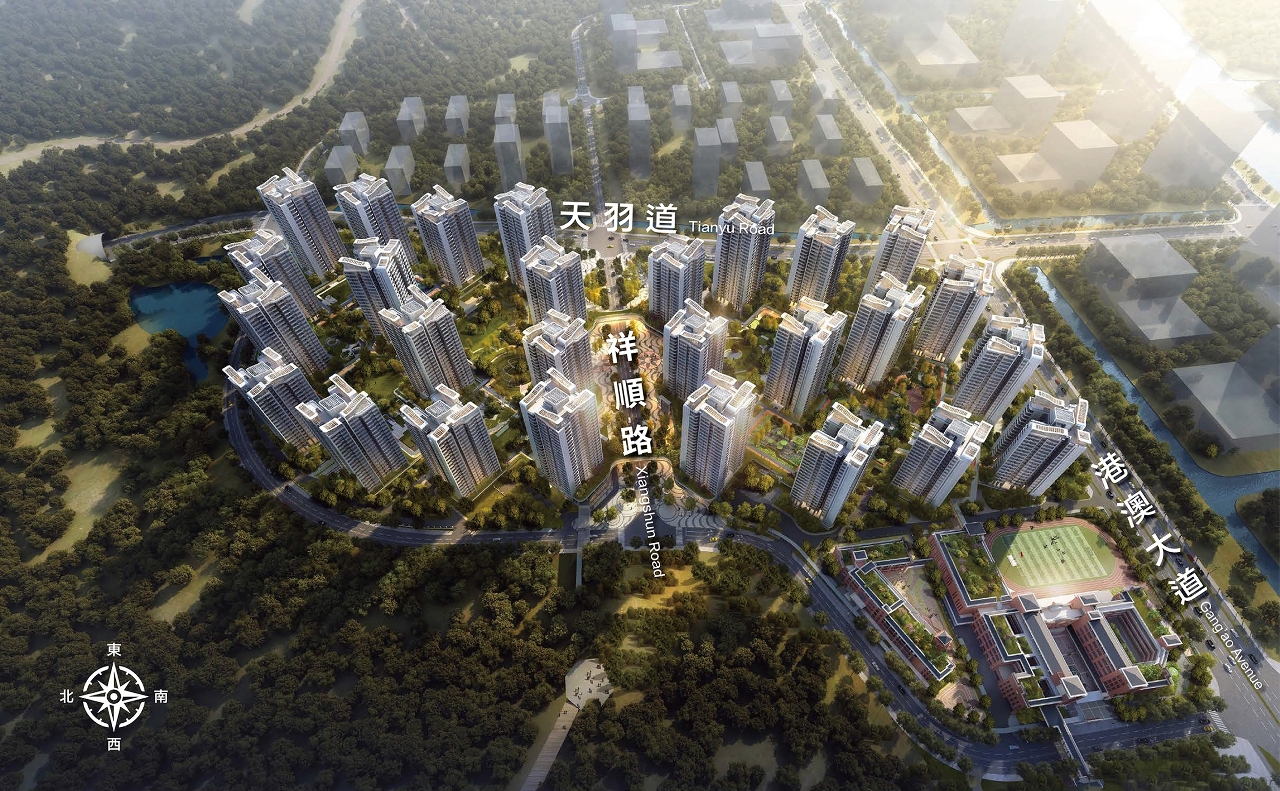 Macau New Neighbourhood (MNN) in Hengqin features a range of auxiliary facilities to enhance Macau residents' living environment.
Macau New Neighbourhood (MNN) is the first livelihood development in the Guangdong-Macau In-DepthCooperation Zonein Hengqin built for Macau residents, integrating a quality living space, schools, health station, seniors' service centre, and family service centre. The completion of the project construction is expected in the early second half of this year and will feature approximately 60 shop units.
To support Macau's small and medium-sized enterprises (SMEs) to seize opportunities in the Cooperation Zone, the rental of the shop units at MNN is now open for application.
60 shop units for Macau SMEs and Distinctive Shops to set up businesses
The 5,000-square-metre commercial space at MNN in Hengqin is located in the central area of the project, which is at the junction of Tianyu Roadand Xiangshun Road. There will be 60 individual shop units available for businesses such as grocery retailers, food and beverage retailers, livelihood services providers, and homeware retailers. Macau SMEs and Distinctive Shops are invited to set up their businesses in MNN as part of efforts to help Macau enterprises tap into the Guangdong-Hong Kong-Macau Greater Bay Area (GBA) market and to promote business development between Hengqin and Macau.
Macau entrepreneurs who are interested in setting up their businesses in MNN, please contact Macau Urban Renewal Limited Property Department's Mr. Wong on (853) 8290 0288 or (853) 6321 8238 via WhatsApp/WeChat during office hours (Mondays to Fridays from 9 a.m. to 1 p.m., from 2.30 p.m. to 6 p.m.; Saturdays from 9 a.m. to 1 p.m.) or e-mail mnnshop@mur.com.mo for more information.
Creating a liveable community at MNN
MNN in Hengqin covers an area of over 190,000 square metres and the total gross area is about 620,000 square metres. It is located in the centre of Guangdong-Macau In-depth Cooperation Zone in Hengqin (along Gang'ao Avenue, Tianyu Road, and Xiangshun Road) and is about a six-minute drive from Hengqin Port. The neighbourhood features about 4,000 residential units for sale and about 200 housing units for talents, in addition to schools, a health station, a seniors' service centre, a family service centre, a car park with 4,000 parking spaces, clubhouse facilities, and recreational space, enhancing Macau residents' living environment.
View gallery