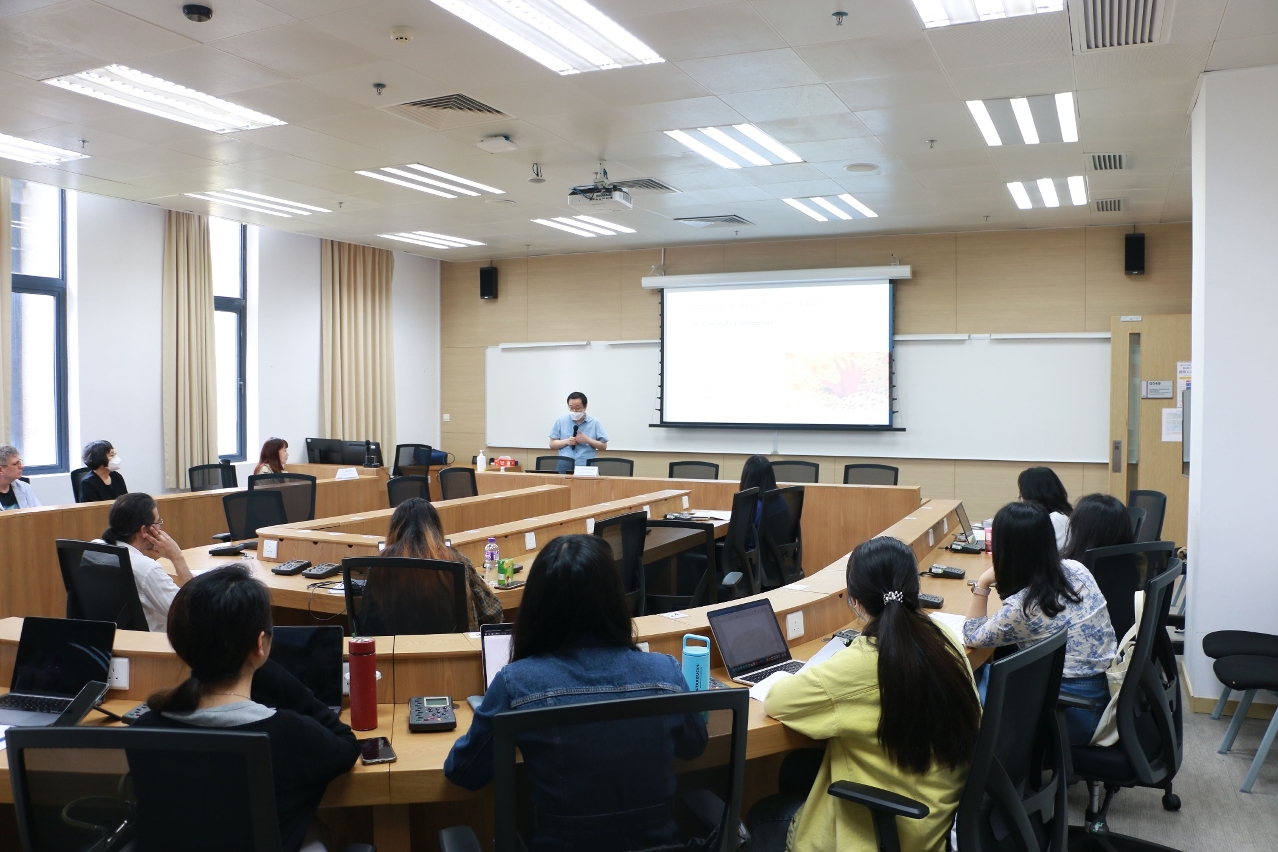 The second Macao Humanities Roundtable
To facilities academic cooperation and exchanges among scholars and students in humanities, the Faculty of Arts and Humanities (FAH) of the University of Macau (UM) recently held the second Macao Humanities Roundtable, where professors and PhD students from the faculty and the University of Leeds presented their latest research findings. The event attracted approximately 200 faculty members and students in attendance.
In his opening speech, Li Defeng, associate dean of the FAH, said that under the pressure of the rapid development of artificial intelligence (AI) in today's society, research in humanities has become even more indispensable as it allows people to understand the complex changes and the new landscape that AI has brought about socially and culturally. Quoting the famous philosopher Aristotle, 'Pleasure in the job puts perfection in the work', Prof Li expressed his heartfelt gratitude to the speakers for their hard work and to the students and faculty members for their participation.
The roundtable was initiated and organised by FAH Dean Xu Jie and Assistant Dean Joaquim Kuong. The event featured 19 presentations that were divided into parallel sessions. They were moderated by professors from the FAH, namely Wang Mingyu, Victoria Lei, Joaquim Kuong, You Chengcheng, Zhang Yue, and Jeremy De Chavez. The presentations covered a wide range of topics, with clear and concise content and a focus on cutting-edge research. Prof Manuel Barcia from the University of Leeds joined the roundtable this year and shared his research on the history of Hong Kong and Macao in mid-19th century. At the end of each presentation, the speaker engaged and exchanged ideas with faculty members and students on the topic, providing the audience with a deeper understanding of the rich achievements of the FAH across various research fields.
View gallery