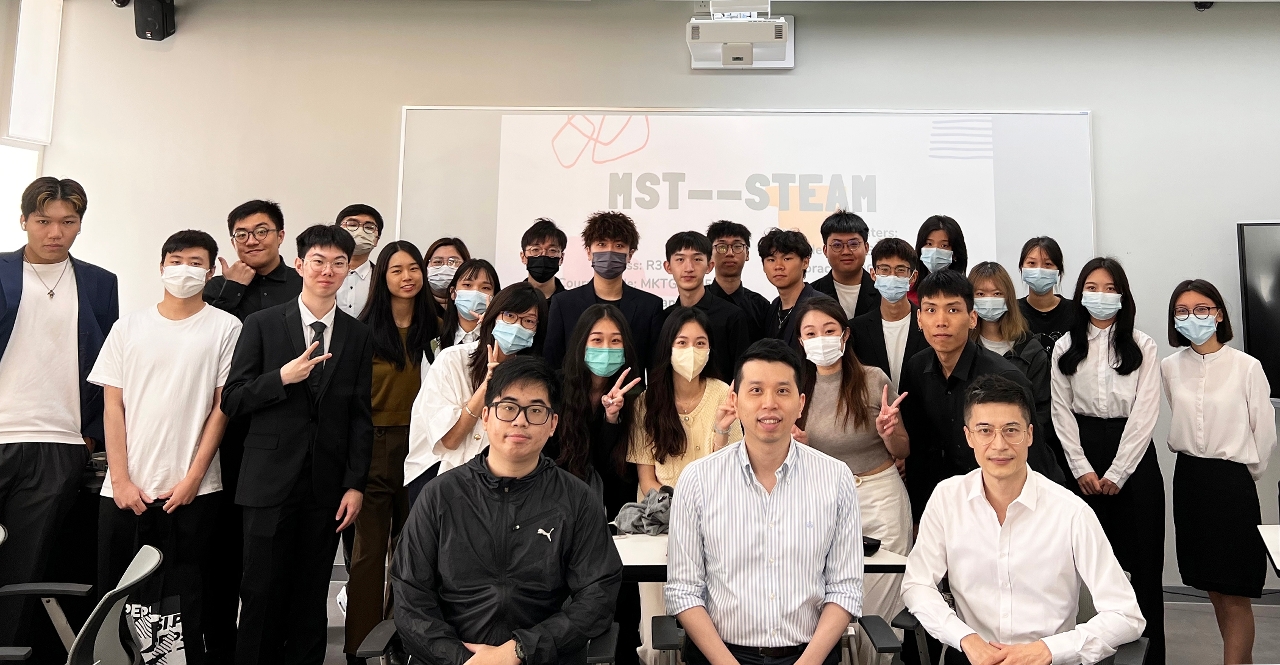 IFTM Students Research and Develop Marketing Strategies for STEAM Education Centre
As STEAM (Science, Technology, Engineering, Arts, Mathematics) education is being promoted across the world, as a way to nurture innovators, there is certainly a market for this segment of extracurricular activities in Macao.
Recently, students from the Bachelor of Science in Tourism Retail and Marketing Management programme at the Macao Institute for Tourism Studies (IFTM) worked on an industrial project to support Merit Smart Technology Limited (MST), an education service provider specialising in STEAM-certified courses, under the guidance of their mentor, Dr. Fernando Lourenço. The students first interviewed the two founders, Ms. Judy Wong and Mr. Lai Man Fai, and then conducted a survey to collect over 400 valid responses from parents in Macao to investigate their present expenditure and attitude regarding extracurricular activities, as well as their attitude toward STEAM courses.
According to the findings, in order to boost their children's learning performance, the most popular extracurricular activities among parents in Macao are: tutoring lessons (40%), music lessons (31%), and sports lessons (30%). Only thirteen percent of parents pay for their children to participate in STEAM-related activities, and less than a third of the respondents in general recognise the value of STEAM classes. Based on the results, students proposed many different marketing strategies and business models for MST to target the STEAM segment, as well as ideas for educational tourism products that may help Macao attract a wider range of tourists. The main lesson from this project is the significance of conducting market and industry research in order to home in on an ideal target customer, create profitable business opportunities tailored to their requirements, and communicate effectively with this segment. Overall, IFTM's goal is to provide students with meaningful work experience that will help them succeed in the industry after graduation.
View gallery