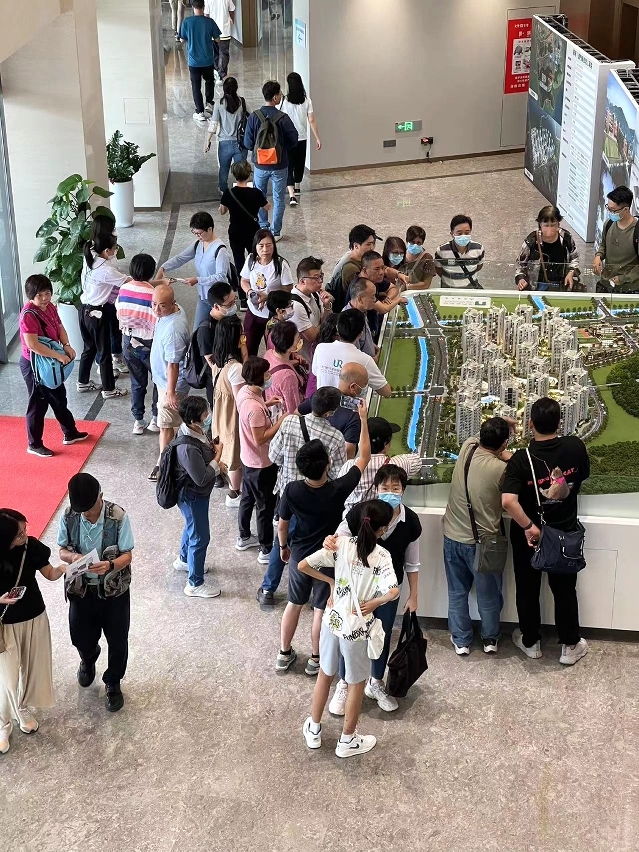 Macau New Neighbourhood show flats already welcomed 3,500 visits in first three days.
橫琴「澳門新街坊」示範單位全面睇 | Let's explore the Macau New Neighbourhood show flats !
Macau New Neighbourhood (MNN) show flats, including modified and unmodified, were officially opened to the public on November 1. As of 5:30 p.m. on November 3, over 3,500 visits were recorded over the first three days since the show flats were opened, which included a public holiday. Staff members there provided visitors with guided tours and answered questions. The response has been enthusiastic.
Open during weekends
Currently on display are a total of 11 show flats, including two-bedroom and three-bedroom modified and unmodified show flats. They are open for viewing from Mondays to Sundays from 9 a.m. to 6 p.m. (except for public holidays in the mainland). People who wish to visit MNN can take the MNN Shuttle Bus. The shuttle service departs from Hengqin Port (Zhuhai's Port Zone) bus pick-up area at North Gate 2 located at the arrival hall. The first bus departs daily at 9 a.m. and the last bus departs daily at 5.15 p.m., and runs approximately every 15 minutes. In addition, there are temporary parking areas at MNN for visitors going there by car.
For enquiries, the public can call (+853) 2888 2235 during office hours or email mnn_property@mur.com.mo.
MNN offers about 4,000 fitted-out residential units for Macau residents to purchase. Among the residential units, 80 percent are two-bedroom flats with a gross floor area measuring about 88 square metres and 20 percent are three-bedroom flats with a gross floor area measuring about 118 square metres.
Besides residential units, the MNN project also features about 40 shops and livelihood facilities including a health station, a school, a seniors' service centre and a family community service centre. MNN continues to liaise with the Macau entities that are helping to operate the livelihood facilities in order to create a liveable environment similar to Macau and convenience in residents' daily lives there.
View gallery