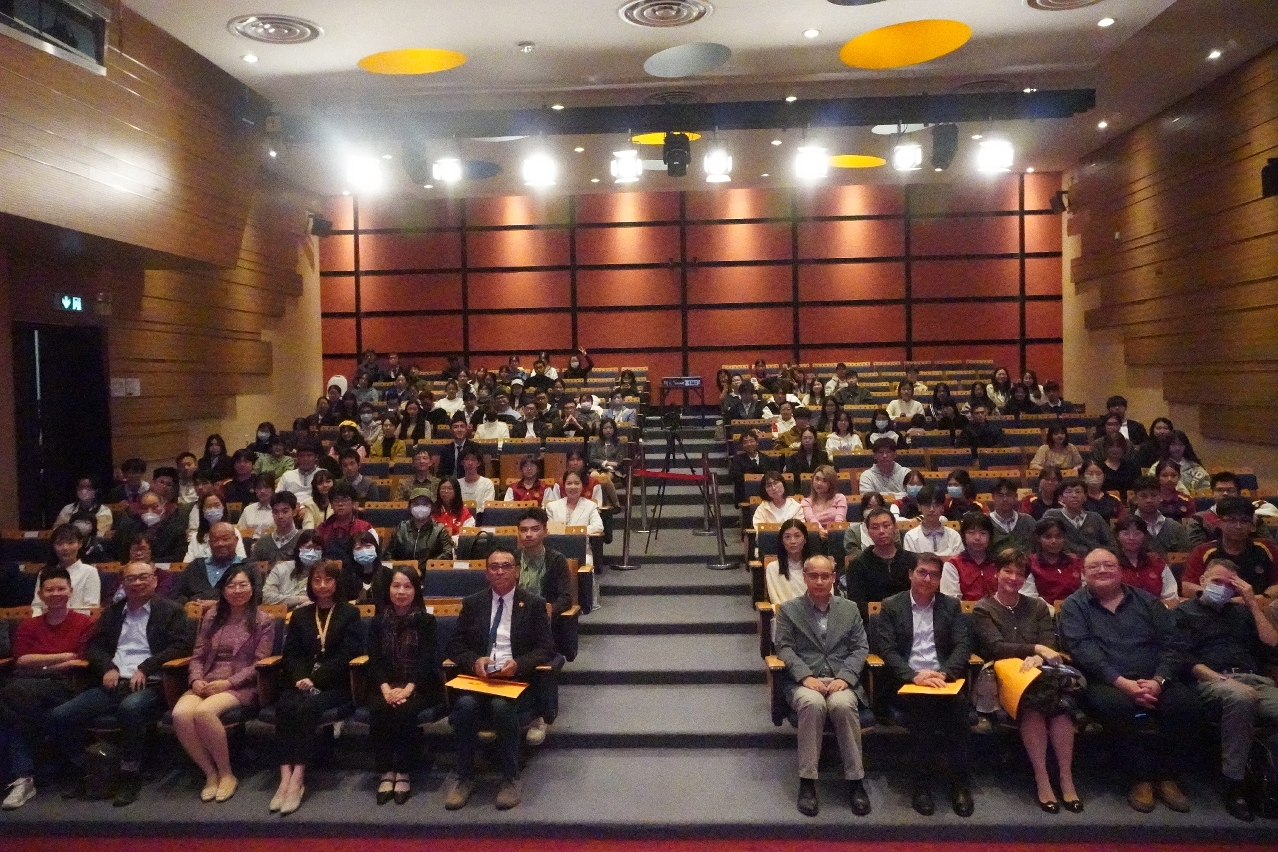 IFTM students successfully organised heritage interpretation event - "Exploring the cultural path of Macanese community"
The Year 3 students of Bachelor's Degree in Cultural and Heritage Management at Macao Institute for Tourism Studies (IFTM) successfully organised a heritage interpretation event called "Exploring the cultural path of Macanese community". It was held in Grand Hall at the IFTM Mong-Ha Campus on 17 November 2023 and attracted attendees who are interested in culture. The event organised a series of activities including drama, sharing sessions, workshops, Macanese cuisine cooking demonstration, and exhibitions, which allow the participants to have a deeper understanding of the historical and social value of Macanese culture. The event invited three Macanese guests, including Mr. José Maria Pereira Coutinho, a member of the Legislative Assembly of the Macao Special Administrative Region, Mr. António Monteiro, the President of the Board of Directors of Macanese Youth Association and Mrs. Madeira da Silva Pedruco, the winner of the 1993 Miss Macao, to share their insights and experiences of Macanese culture transmission. Such perspectives provided the audience a better understanding on the traditions and cultural uniqueness of Macanese community.
After the sharing session, a series of workshops was arranged for the participants to have hands-on experience, enhanced engagement and an opportunity to taste the delicious Macanese desserts. The event received positive feedbacks from the participants including students, artists, and public who are interested in culture. Meanwhile, the event also received the support from local enterprises and associations, (names not listed in order) namely Coca-Cola, Macanese Youth Association, The International Institute of Macau, Macao Cultural Heritage Reinventing Studies Association, Sports Monkey and Night cafe. Being appointed as the protection unit for National Intangible Cultural Heritage linked to Macanese gastronomy, IFTM is continuously committed to promoting and transmitting the Macanese culture. This event showcased the diversity and uniqueness of Macanese culture, imparting the new vitality into the efforts of promoting the cultural diversity in Macao.
View gallery