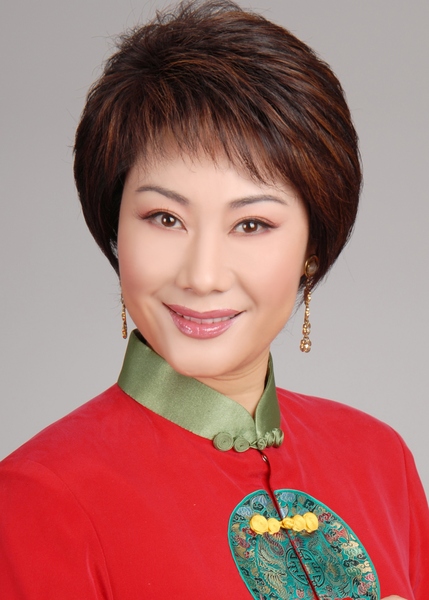 The Macao Chinese Orchestra (OCHM), under the auspices of the Cultural Affairs Bureau, presents the concert The Elegance of National Music on April 21, Sunday, at 8pm, at the Macao Cultural Centre Grand Auditorium, featuring excerpts of well-known Beijing operas. The talented musicians of the OCHM, under the baton of Music Director and Principal Conductor Pang Ka Pang, are joined by outstanding performers Zhang Jiangguo, Dong Yuanyuan and Guo Xiao from the China National Beijing Opera Theatre. Both Zhang Jiangguo and Dong Yuanyuan have been awarded the Plum Blossom Prize, China's highest theatrical award.
This event, a co-operation between the OCHM and the China National Beijing Opera Theatre, provides an innovative approach to the interpretation of traditional Beijing opera excerpts, sung by dynamic operatic characters who convey the rich meaning of the libretto.
The concert programme includes the theme "Dark Night" from Mei Lanfang's classic Farewell, My Concubine, a story about the parting and the death of Concubine Yu and her beloved Emperor. The excerpt portrays a flesh-and-bone Concubine Yu, made of joys and sorrows, of love and hate, whose humanity is consumed by the fire of life and death. Yang's Female Warriors tells of a military expedition led by the Grand Dame She and the loyal female generals of the Tian Bo Yang House in retaliation for her grandson Yang Zhongbao's death in combat. The programme also includes "Silang Visits His Mother" from the opera Su Wu, The Shepherd, as well as excerpts from two operas about the Empress Yang Guifei, An Imperial Concubine Gets Drunk and Rumours about Taizheng. In addition, the OCHM will interpret excerpts from the new version of the historical work Su Wu of the Han Dynasty, highly acclaimed in the 2012 Macao Arts Festival, including "Gusts of Cold Wind", "In a Span of Ten Years", "Suddenly" and "The Princess is Advised Not to Be Sad". The examples of loyalty and integrity set forth in these dramatic works invite the audience to reflect on virtuous values and the meaning of life. Tickets for the concert The Elegance of National Music may be purchased through the Macao Kong Seng Ticketing Network at prices of MOP 100, 60 and 40 (reservation hotline: 2855 5555). A series of discounts is also available for those who qualify. For more information, please visit the Macao Chinese Orchestra website at www.icm.gov.mo/ochm.
View gallery