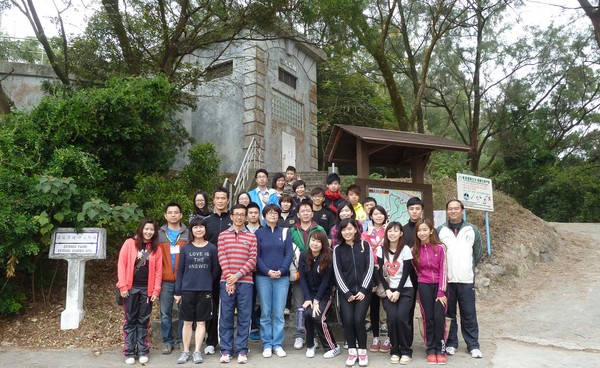 In order to better promote healthy lifestyle and strengthen the awareness of environmental protection to students and staff, IFT is going to hold "2013 Healthy and Green Week" on 17– 22 February. Same as last year, IFT hopes to convey the message of building up a healthy and green campus together with students and staff by a series of events during the week. With all these events, students and staff are encouraged to be both physically and mentally involved in environmental protection and have a healthy lifestyle. There are various types of activities for 2013 Healthy and Green Week which include: • Hiking Fun at Grand Taipa Hiking Trail • Be a Green Walker – encouraging students and staff using public transportation, on foot or to share car. • Launching of green healthy menu at Windows Cafeteria for students and staff to promote healthy diet. • Seminar on Sports and Nutrition – inviting Sports Medical Centre of Macao Sport Development Board to deliver related seminars and physical fitness assessment for students and staff.
• Energizing Tour – visiting CEM Coloane Power Station for students and staff further exploring green energy development. • Planting Seminar – introducing a variety of plants and planting methods suitable for indoor cultivation.
• Recycle Week – collecting used clothes, toys, baby and child commodities, books and magazines to charity organisations. In the academic year of 2011/12, IFT had achieved a 7% electricity reduction per user through the completion of a series of energy saving projects, together with the help of the Energy Management Team, daily inspection and some other energy saving measures, making a great step forward to building a low carbon campus. Being an education institute, besides having the responsibility of training and cultivating students, it is also essential to promote environmental friendly and green living style among students and staff, contributing in building a green society and a livable city.
View gallery