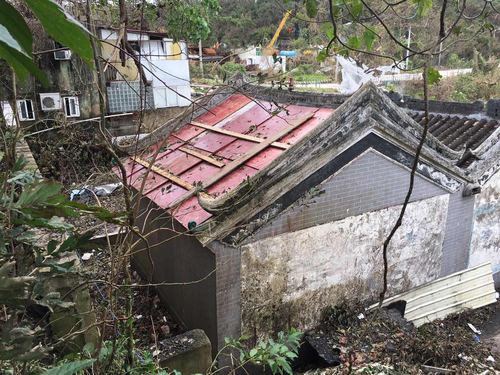 Cultural Affairs Bureau continues to give post-typhoon assistance to heritage buildings
In order to promptly restore and maintain the heritage buildings affected by the typhoon, the Cultural Affairs Bureau has contacted the owners and representatives of the administrators of 44 temples and 17 churches in order to discuss the follow-up works tomorrow, 30 August, including the relevant maintenance works and the implementation of specific restoration and protection measures, in order to ensure the comprehensive safety of heritage buildings.
In addition, the Cultural Affairs Bureau immediately dispatched staff to inspect various heritage buildings in Macao on the day after the typhoon, and implemented a series of temporary emergency measures, including electrical inspections and the maintenance of electrical installations affected by the floods to ensure the safe use of electricity, dispatching carpenters to clear buildings with blocked accesses, and providing temporary reinforcement works in some temples. After the preliminary inspection, most of the heritage buildings do not show immediate structural danger. In the next stage, the Bureau will continue to strengthen the communication and coordination with the owners of the temples, churches and heritage buildings in Macao, and to provide practical support and implement specific restoration and maintenance measures, carrying out and implementing post-typhoon assistance.
IC appeals to the owners of heritage buildings who need assistance, please contact the Bureau through the following 24-hours hotline: 8399 6699.
View gallery