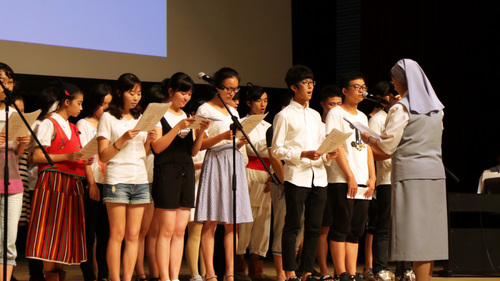 UM's Portuguese Language Summer Course attracts record number of applicants
The Department of Portuguese under the University of Macau (UM) Faculty of Arts and Humanities is celebrating its 31st edition of the Portuguese Language Summer Course. The opening ceremony will be held on 17 July at 6:00pm in the University Hall (N2). During the event, the department will welcome more than 450 participants of this edition. The course aims to help students enrich their lives during the summer holiday through intensive Portuguese language lessons and interactive cultural activities.
This year's Portuguese Language Summer Course, to be held from the 17 July to 4 August, will cover several levels: beginners, basic, intermediate, and advanced. In addition, the course will offer lessons at the superior level and will include a class in Chinese-Portuguese translation.
All participants in the course will have the opportunity to take part in cultural exchange activities, such as Portuguese folk dance, choral singing, fitness exercises, and lectures on the history of Macao. This year the cultural programme will include visits to local museums and the Historic Centre of Macao, as well as a seminar on Macao's cultural heritage.
The Portuguese Language Summer Course aims to promote Portuguese language and the culture of Portuguese-speaking countries. The course creates a unique intercultural environment for students to learn about the historical, social, economic, political, and cultural developments of Macao. This year's course has attracted more than 450 students from mainland China, East Timor, Thailand, the United States, South Korea, Moldavia, India, Hong Kong, and Macao.
View gallery