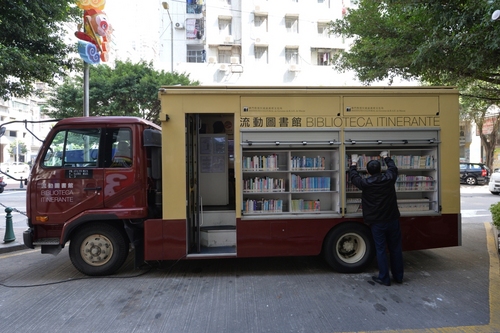 The Mobile Library resumes operations
The Macao Public Library of the Cultural Affairs Bureau, has completed the inspection and maintenance works of the Mobile Library. The Mobile Library will resume operations on 12 July 2017. All parking locations and service hours will remain unchanged.
For enquiries, please contact the Macao Public Library through tel. no. 2822 5783 or 2845 1830, during opening hours (Monday to Sunday, 10:00am to 8:00pm).
View gallery