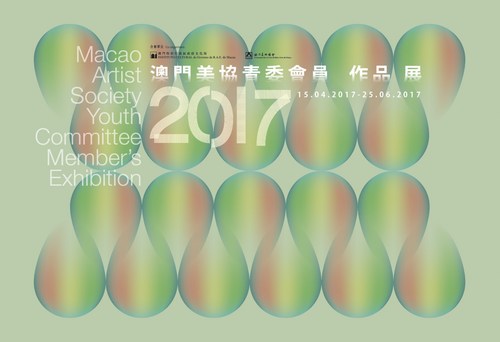 The "Macao Artist Society Youth Committee Member's Exhibition 2017" features over 50 local artworks.
Jointly organised by the Cultural Affairs Bureau and the Macau Artist Society, the "Macao Artist Society Youth Committee Member's Exhibition 2017" will be inaugurated on Saturday, 15 April, at 12pm, at the Lakeside Gallery - S1 Room at the Anim'Arte NAM VAN, featuring over 50 new artworks by 22 members of the Society. The exhibition runs until 25 June (Sunday). The public is welcome to enjoy local artworks.
The Lakeside Gallery opened to the general public last June, providing a platform for local artists to display their works, holding all kinds of exhibitions. This exhibition is the first collective exhibition held at the Lakeside Gallery this year, featuring 50 artworks of diverse themes and styles. The participating members are local artists, teachers and students, who engaged in the fields of arts, commercial arts, design, fine arts and literature. The exhibition aims to show the vitality of youth and bring the audience a visual feast. The members selected for the exhibition include: Ho Si Man, Leong Keng Ip, Che Sin Mei, Ann Chan, Julia Lam, Song Wei, Lao I Wo, Leong Sin Teng, Lei Ieng Iong, Chu Gejin, Chan Man U, Hana Tou, Cai Guo Jie, Leong Kit Man, Mak Kuong Weng, Dor Lio, Haruka Lam, Wong Ka Long, Wong Soi Lon, Pun Weng I, Chi Leng and Tatyana Ieong. The Youth Committee of the Macau Artist Society was established in 2012, aimed at cultivating local young artistic talents and promote artistic education. Their activities include exhibitions, visits, academic lectures and charity, among others.
Admission is free. The exhibition is open daily from 11am to 10pm at the Lakeside Gallery in the Anim'Arte NAM VAN, located at Nam Van Lakeside Plaza, Avenida Panorâmica do Lago Nam Van. The exhibition is open to the general public and the artworks are for sale.
View gallery