Macao Public Library launches annual call for Recommendations of Newspapers / Periodicals 2019-2020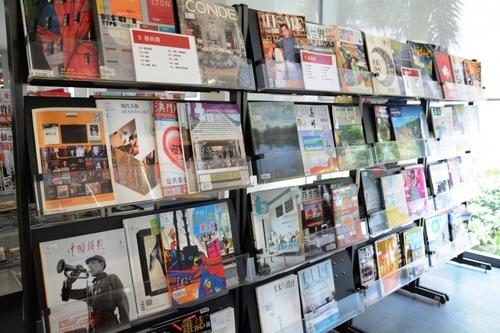 Macao Public Library launches annual call for Recommendations of Newspapers / Periodicals 2019-2020
In order to meet readers' demands, the Macao Public Library (BPM) under the Cultural Affairs Bureau launches the "Annual Collection of Recommendations for Newspapers / Periodicals 2019-2020". Residents are welcome to recommend the subscription of their favourite newspapers or periodicals from today to 4 March (Sunday). They may complete the "Newspaper / Periodical Recommendation Form" and submit it to any branch of the Macao Public Library or email it to inf.bp@icm.gov.mo. The submission of the desired newspapers and periodicals can also be made through the online recommendation form which can be downloaded at Macao Public Library webpage (on Service Guide – Book Purchase Recommendation). The Library will analyse the recommended materials collected, and include the newspapers and periodicals which meet the development objectives of the library collection and therefore which will be inscribed on the 2019-2020 Possible Acquisitions List.
Currently the Macao Public Library holds a total collection of over one million volumes . It offers around 90 newspapers issued in different regions and about 800 assorted magazines are available to the public in its branch libraries .
The "Newspaper / Periodical Recommendation Form" can be obtained at any library service desk of the Macao Public Library or downloaded from the Macao Public Library website at www.library.gov.mo. For enquiries, please call the BPM through tel. no. 2856 7576 or 2837 7117, during office hours.
View gallery
---
---