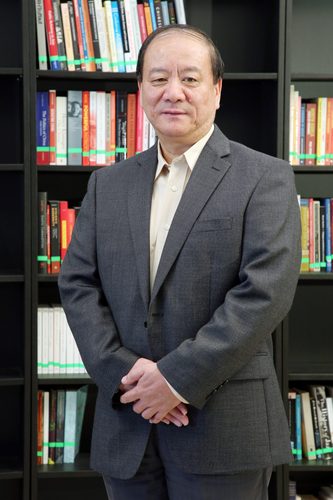 A journal edited by Prof Liu Jianhong has been ranked top by authoritative international rankings
The Asian Journal of Criminology (AJOC), whose editor-in-chief is Prof Liu Jianhong from the Department of Sociology, Faculty of Social Sciences, University of Macau (UM), has been ranked as a Quarter 1 journal in the latest Scientific Journal Rankings (SJR) report. Only magazines with the most academic influence and the highest number of citations are ranked as Q1 journals.
The AJOC was jointly founded in 2006 by Prof Liu and Prof Rod Broadhurst from the Australia National University, with Springer as its publisher. Prof Liu assumed the role of editor-in-chief in 2009 after joining UM. Under the editorship of Prof Liu, the AJOC has grown into a prominent peer-reviewed quarterly journal. It has been adopted by the Asian Criminological Society as its official journal and is the only Asia-based criminology journal that has been included in the Social Science Citation Index (SSCI).
Prof Liu is an internationally renowned criminologist. In recognition of his contributions to the field of international criminology, he received the prestigious Freda Adler Distinguished Scholar Award from the American Society of Criminology in 2016 and the Gerhard O W Mueller Award for Distinguished Contributions to International Criminal Just from the Academy of Criminal Justice Sciences of the United States in 2018.
View gallery