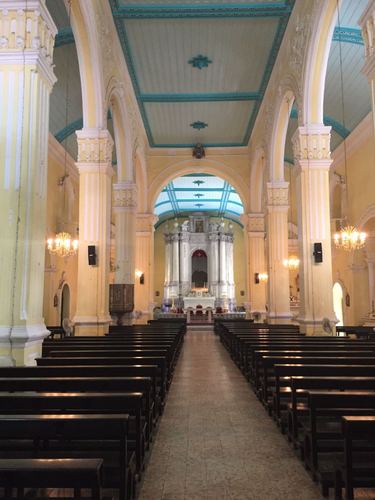 St. Augustine's Church reopens to the public
The Cultural Affairs Bureau (IC, from the Portuguese acronym) has already concluded the inspection and repair works of St. Augustine's Church, in cooperation with the Diocese of Macao. The Church reopens to the public on 1 August and will be open daily from 10am to 6pm, including on public holidays.
Previously, due to strong winds and rain, a part of the roof and wooden beams on the right-hand aisle of the Church collapsed, and IC immediately carried out emergency reinforcement and repair works in that section. Afterwards, a comprehensive inspection to the Church's safety was carried out and, pursuant to its conclusions, the Church's roof was fully repaired. In the future, IC will continue to regularly monitor and inspect heritage buildings as well as communicate with the respective owners, in order to jointly and adequately protect the cultural heritage.
View gallery