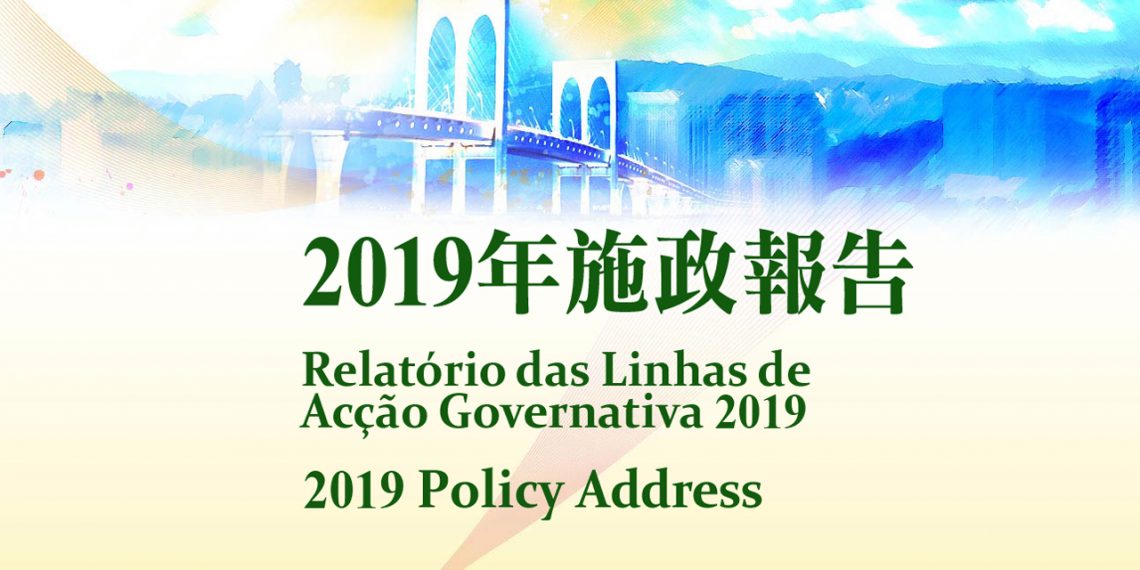 2019 Policy Address
The Chief Executive, Mr Chui Sai On, will deliver the Policy Address for the Fiscal Year 2019 on Thursday (15 November) at the Legislative Assembly.
The session will be held at 3pm. It will be followed by a press conference at the Government Headquarters at 5pm, when Mr Chui will answer questions from the media.
On Friday (16 November), from 3pm to 6pm, Mr Chui will attend a plenary meeting of the Legislative Assembly to explain the Government's policy programme and to answer questions from Assembly members.
For more information, please visit https://www.policyaddress.gov.mo/policy/home.php?lang=en
---