Opening the family album, we find a page about the history of Patane – the area where the Portuguese first embarked on Macao's shore, and which is home to Macao's oldest Tou Tei Temple. There are also declining industries and featured shops.
Taking the old district – Patane – as a starting point, documentary theatre See You through Memories looks back at our former identity and reveals the original landscape of the city by tracing memories. The performers will guide the audience to delve into the past and present of Patane, which is closely connected with the sea.
Soda-City Experimental Workshop Arts Association has created several site-specific works and dance theatre performances based on the urban development of Macao, seeking to inspire the public to reflect on the relationships between urban development and preservation, and between humanity and nature.
Co-directors: Lei Ioi Chon and Kuok Soi Peng
Main Cast: Kuok Soi Peng, Ku Man Ian and Ho Chi Fong
Video Recording and Creation: O Chi Wai
Set Design: Lam Ka Pik
Lighting Design: Leong Son U
Remarks:
1. Audience will need to walk from place to place following the performers and no seating will be arranged for this programme;
2. Comfortable clothing is recommended.
Duration: Approximately 1 hour and 30 minutes, no interval
Performed in Cantonese, no surtitles
Post-show Talks on 2 and 8 May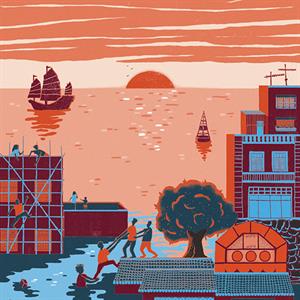 ---